Nothing ruins the excitement of lifestyle newborn photos more than figuring out what to wear for the entire family ????! Don't worry I've got you covered! I've put together some tips and real inspiration photos of past clients to help you figure out how to make your family look stylish and put together for your session.
Plus if you are a client of mine you will get access to my Client Dashboard with even more tips, advice and suggestions on places to shop! Be sure to check out my Pinterest board Newborn Photoshoot What to Wear for more examples!
What to Wear Lifestyle Newborn Photos
Color Palette
Let's start with the color palette, my go to suggestion is always to stick with neutral and pastel colors. We want the focus to be on baby and not the brightest color in the photos. I recommend light pinks, blues, aqua, white, cream and gray. Avoid hot pink, neon green and bright orange as these can cast unflattering colors onto your skin and baby's skin.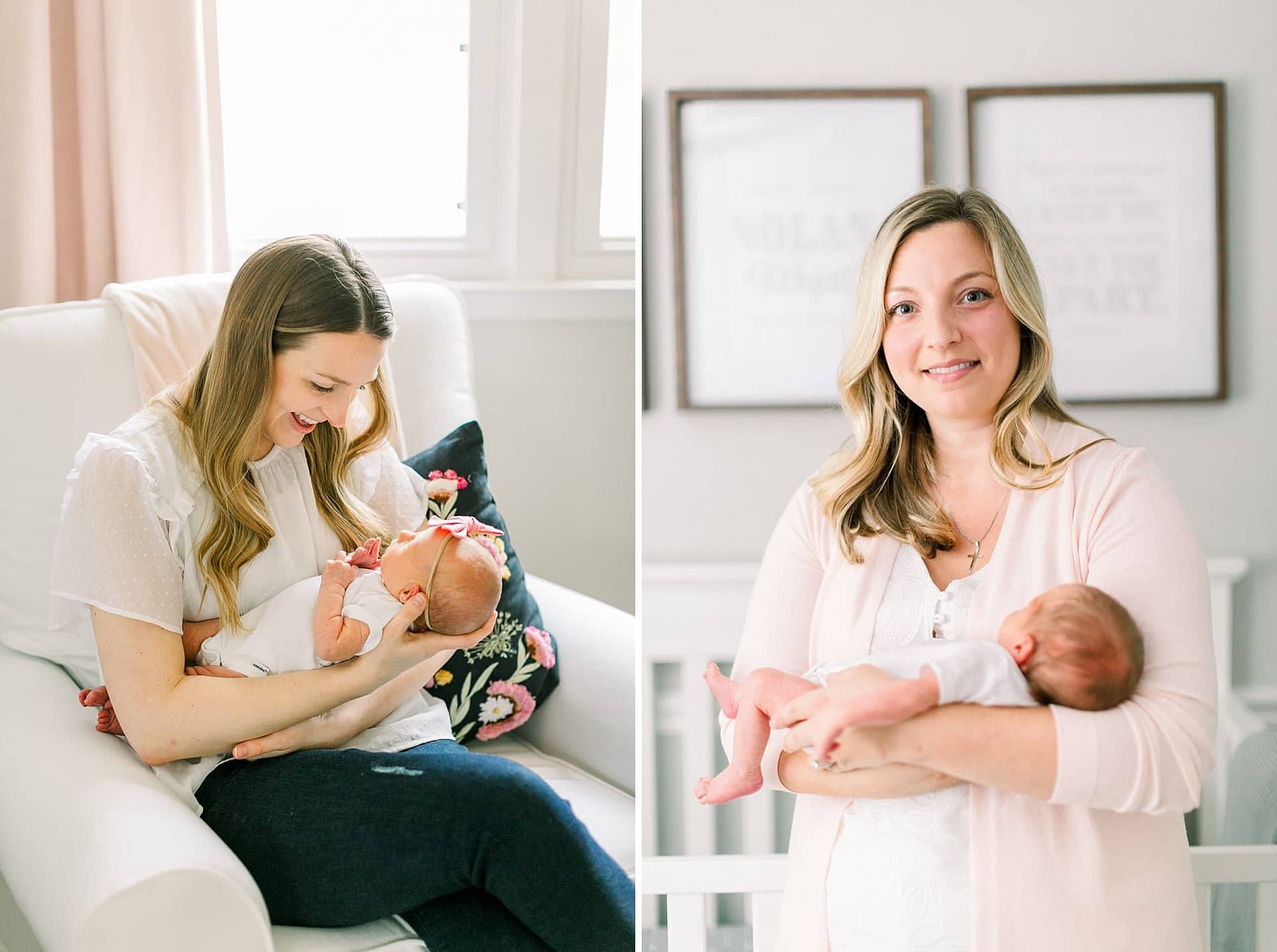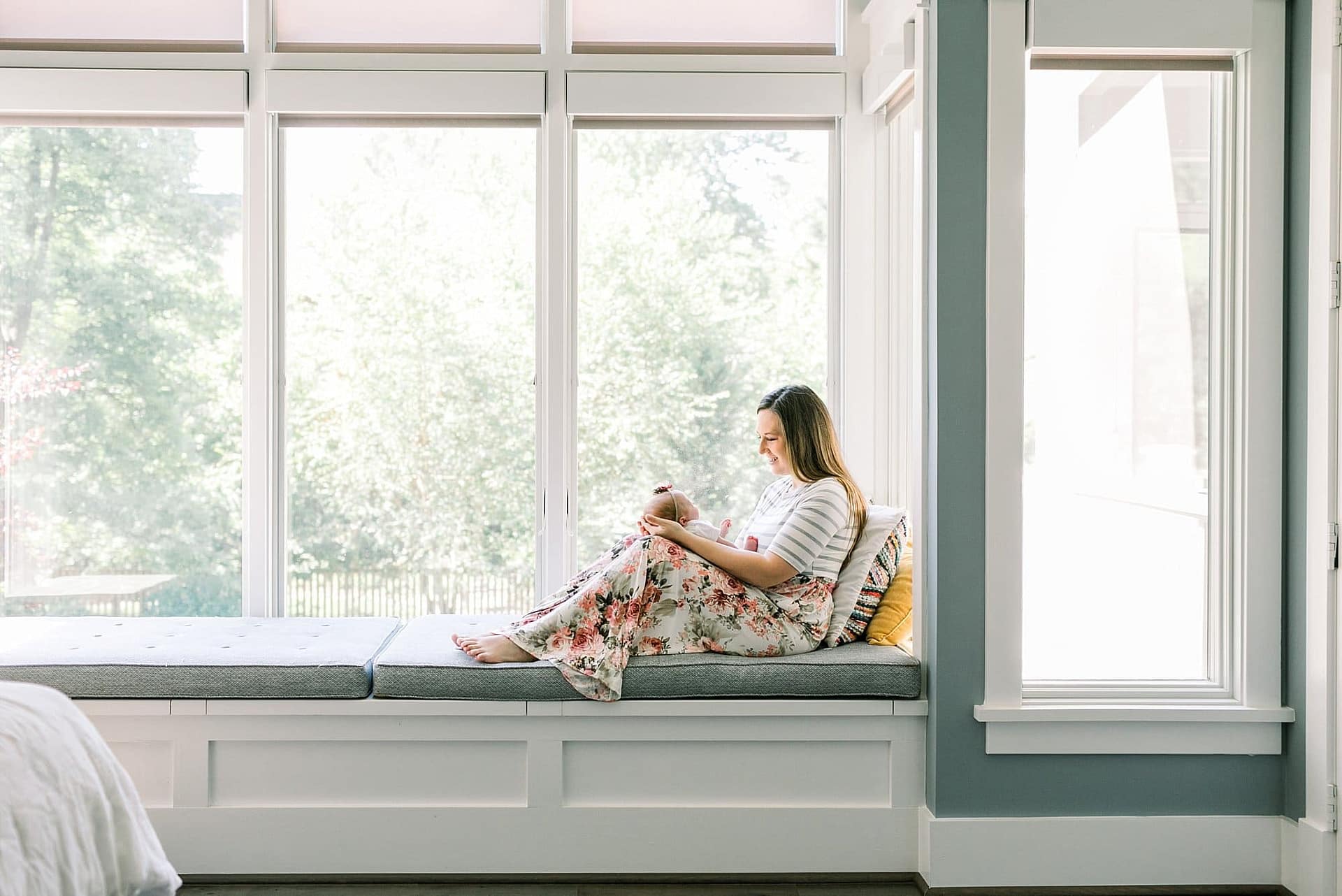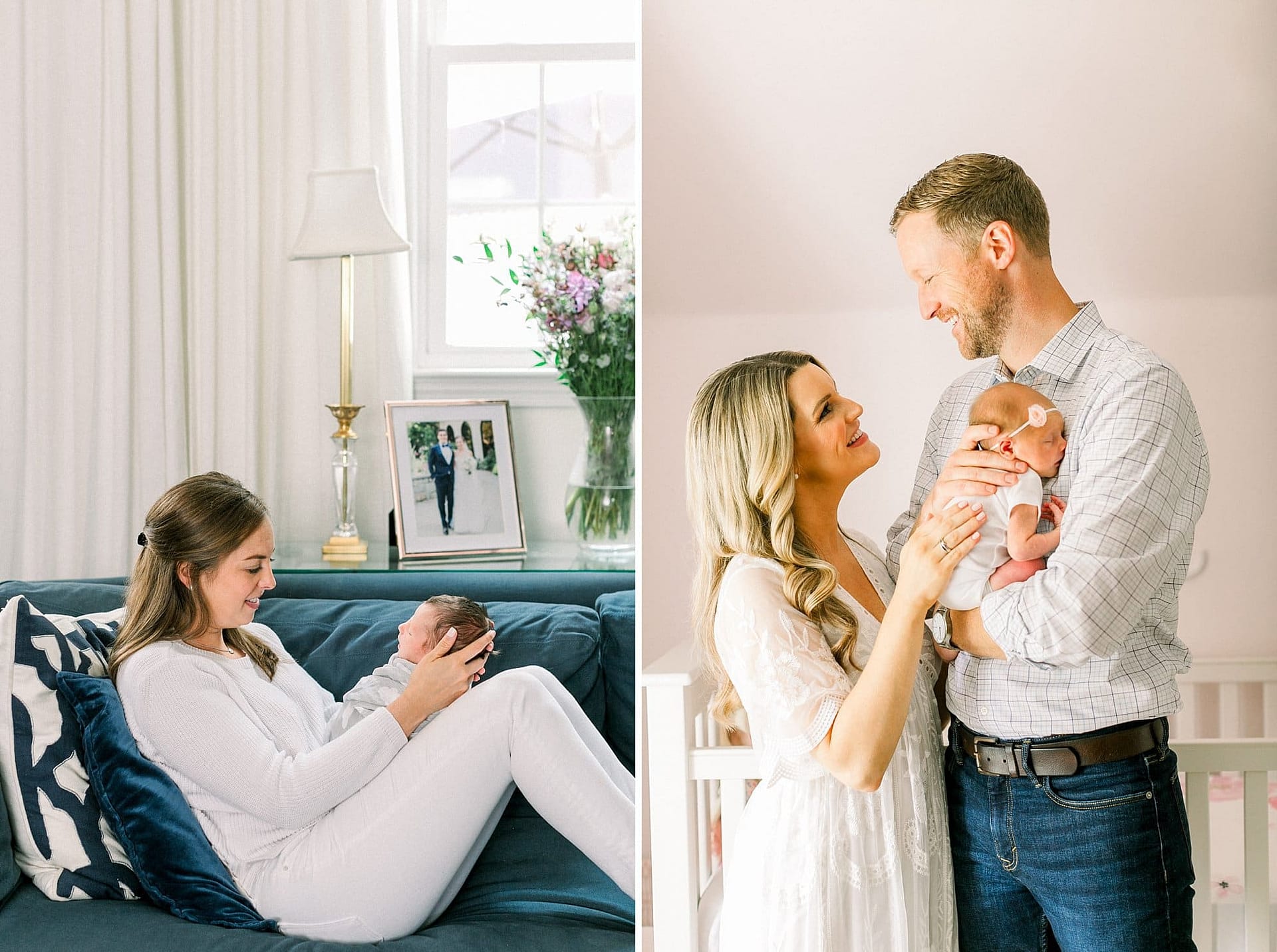 Mom Outfit Inspiration
Dressing your post partum body is tough, I've had 3 kids so I definitely know what that feels like. I've had clients wear everything from long flowy dresses to jeans for their session. The most important thing is that you feel comfortable in your lifestyle newborn photos! I've rounded up some photos of real mom clients of mine so you can be inspired when picking out what you want to wear.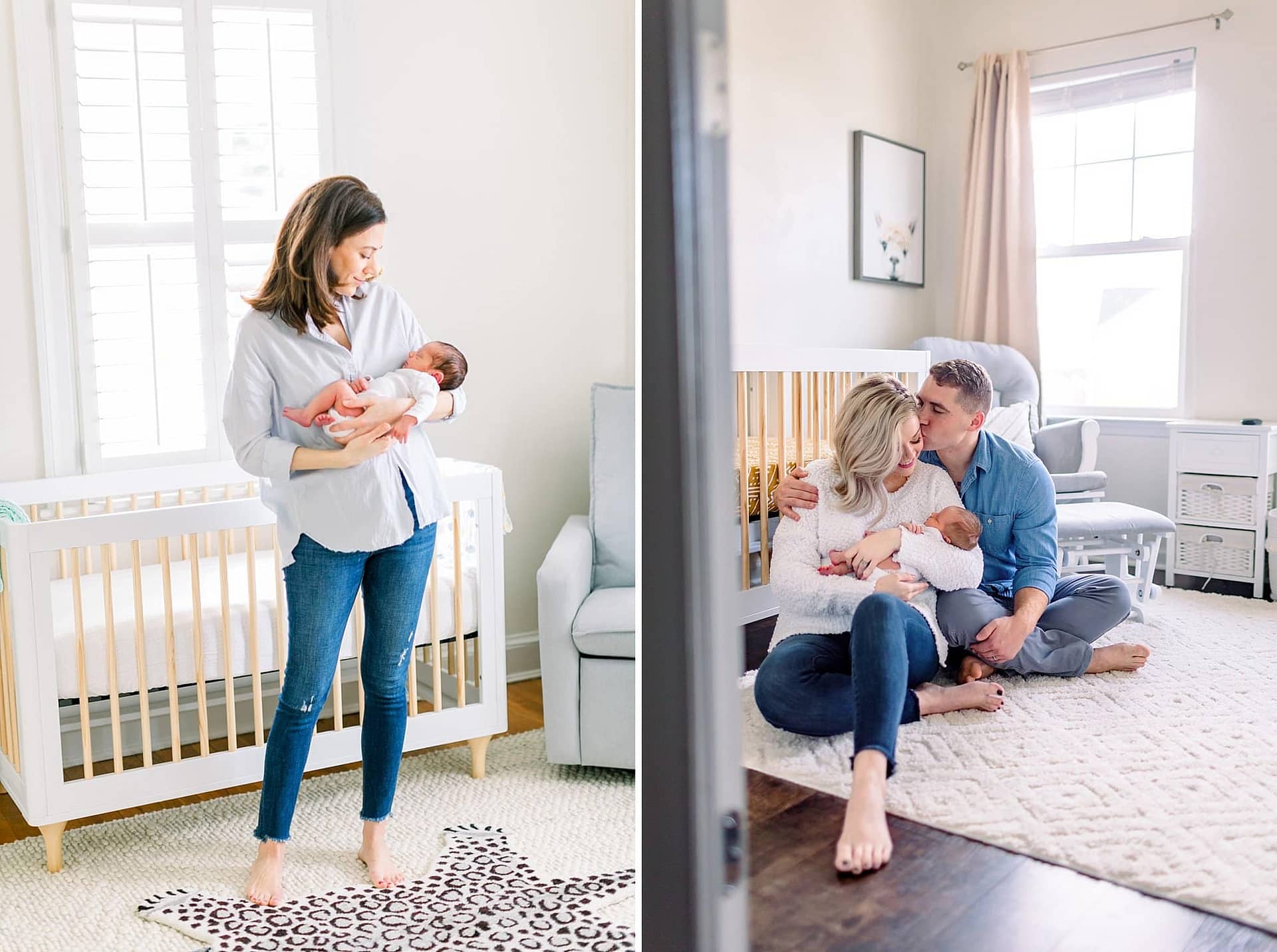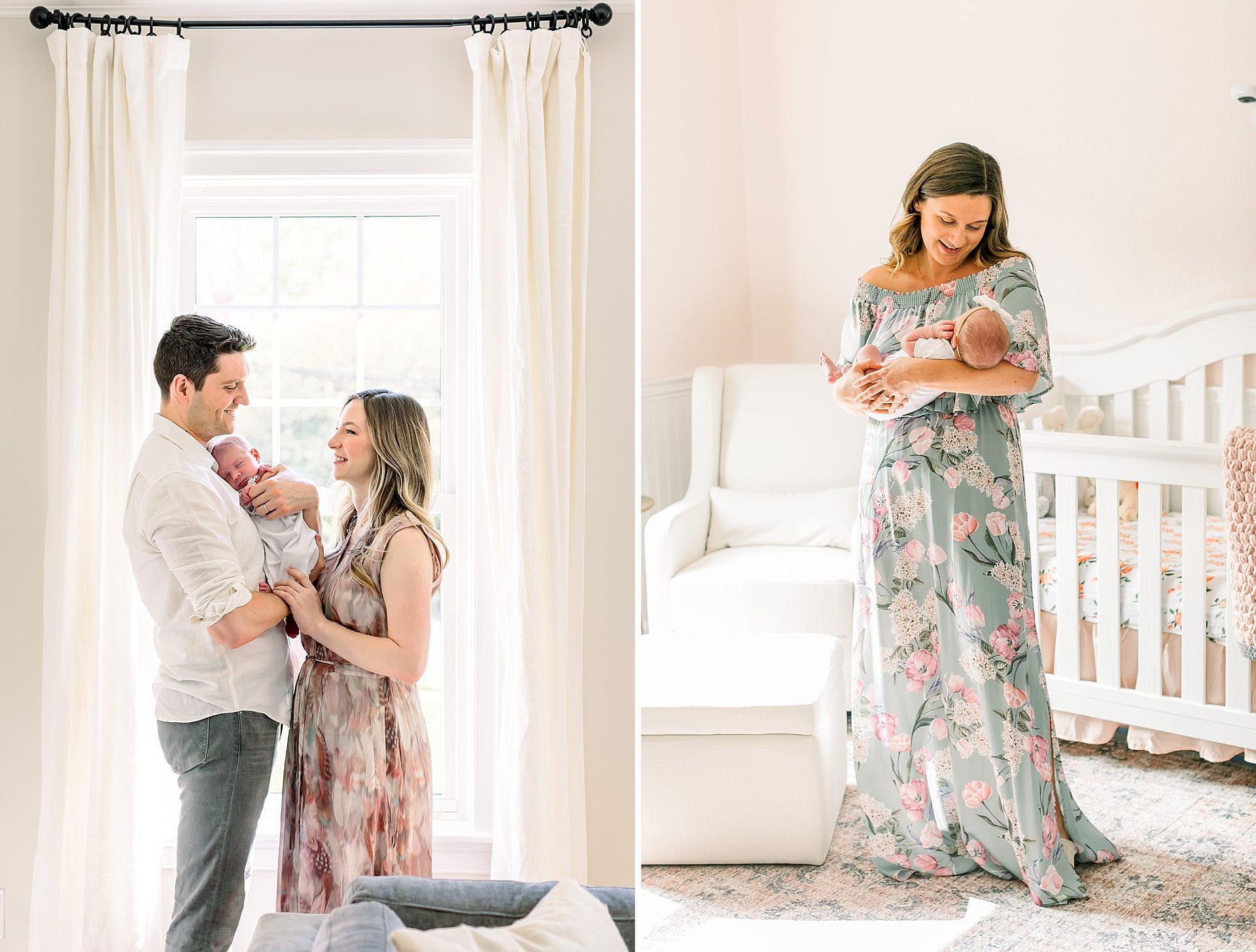 Dad Outfits
Let's be honest here, keep it simple for dads! Be sure to pick out their outfit for them well ahead of time and lay it out so they know exactly what to wear. I can't tell you how many times I hear dad's say I thought you meant this blue shirt before they go change into the right one :). So make it easy on them! Typically my dad clients wear khaki shorts or pants or jeans for our sessions and a button down. I love how a crisp long sleeve button down with the sleeves rolled up can dress up a pair of jeans for dad! Check out some of my past dads to see what to wear for lifestyle newborn photos.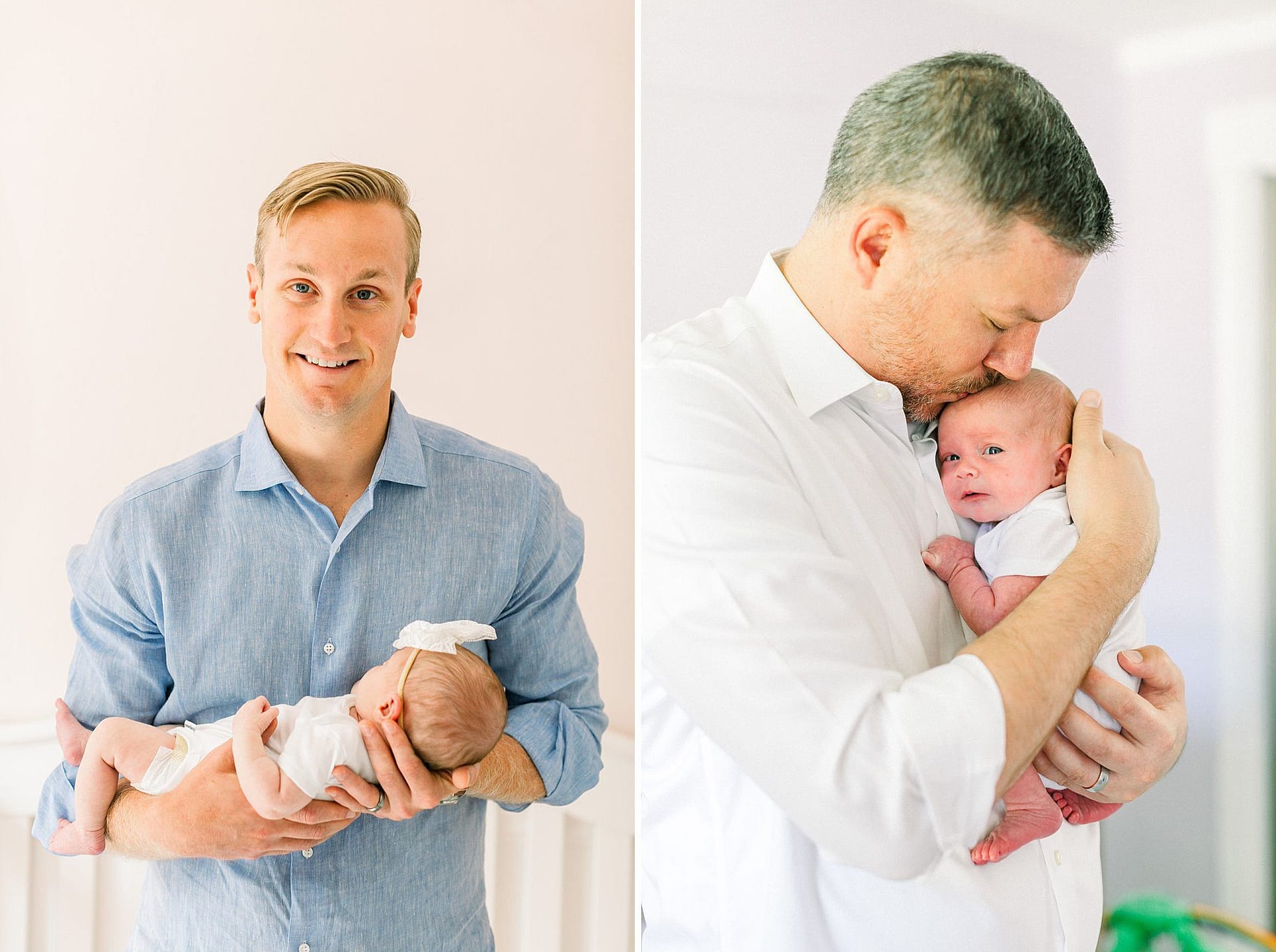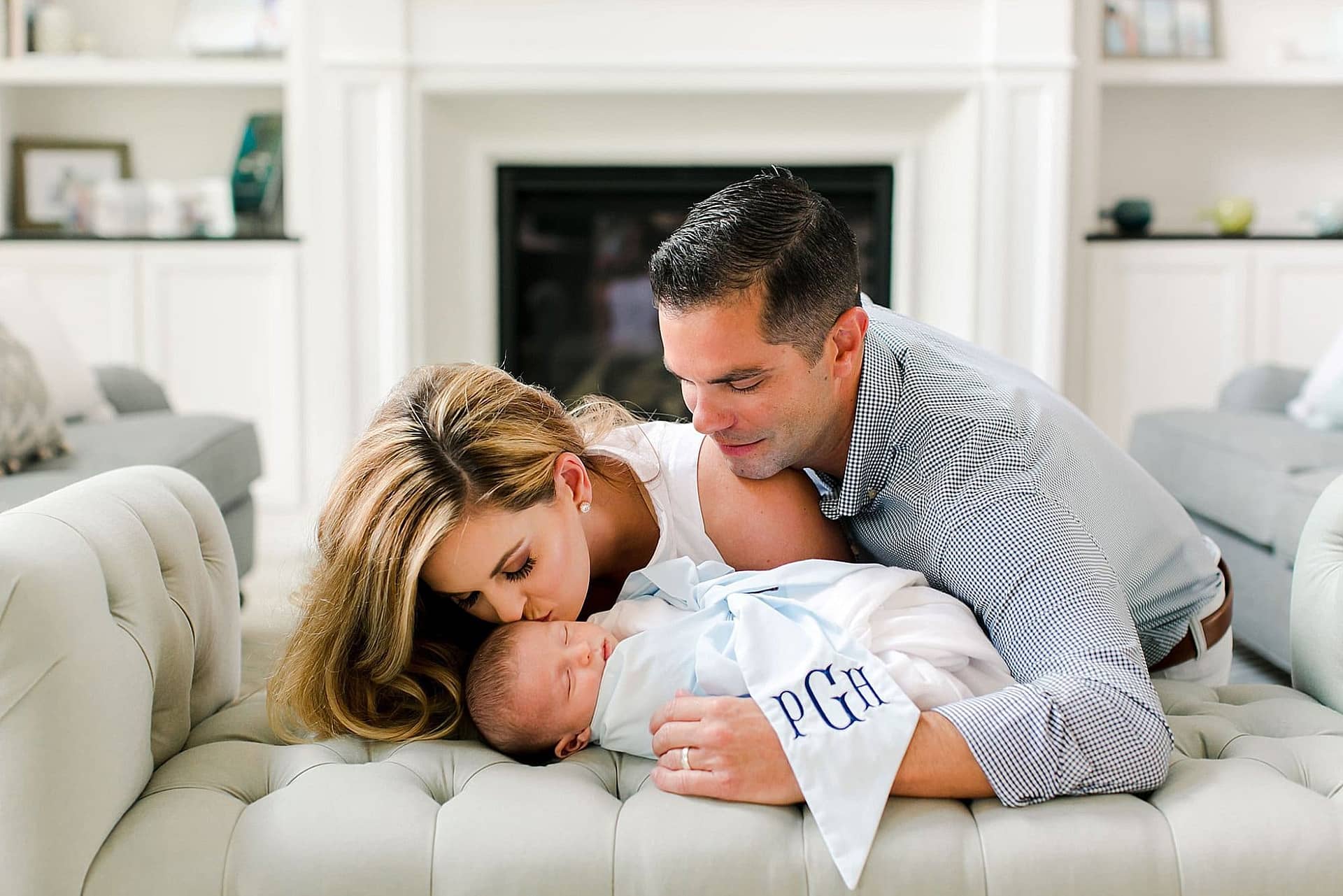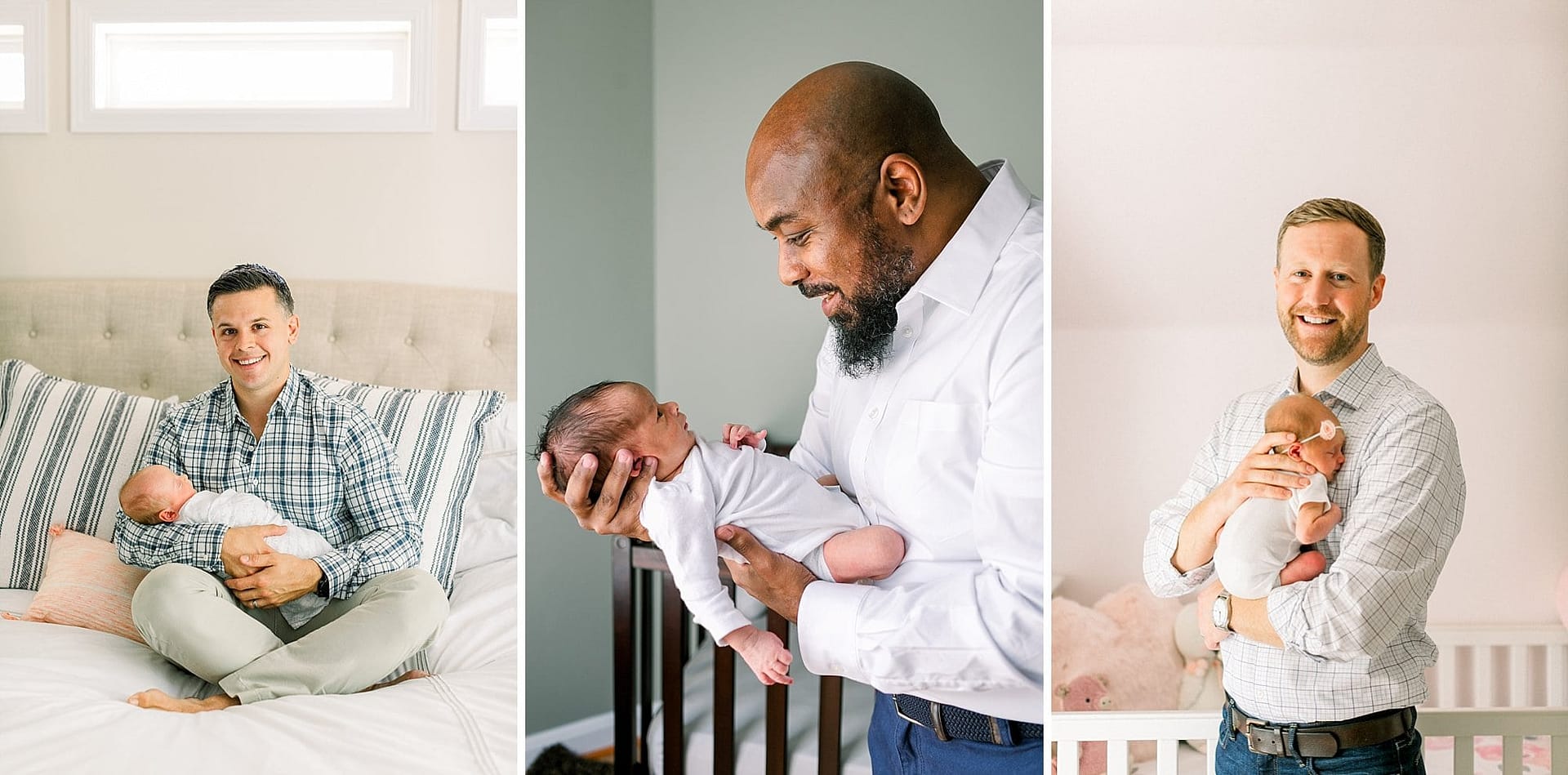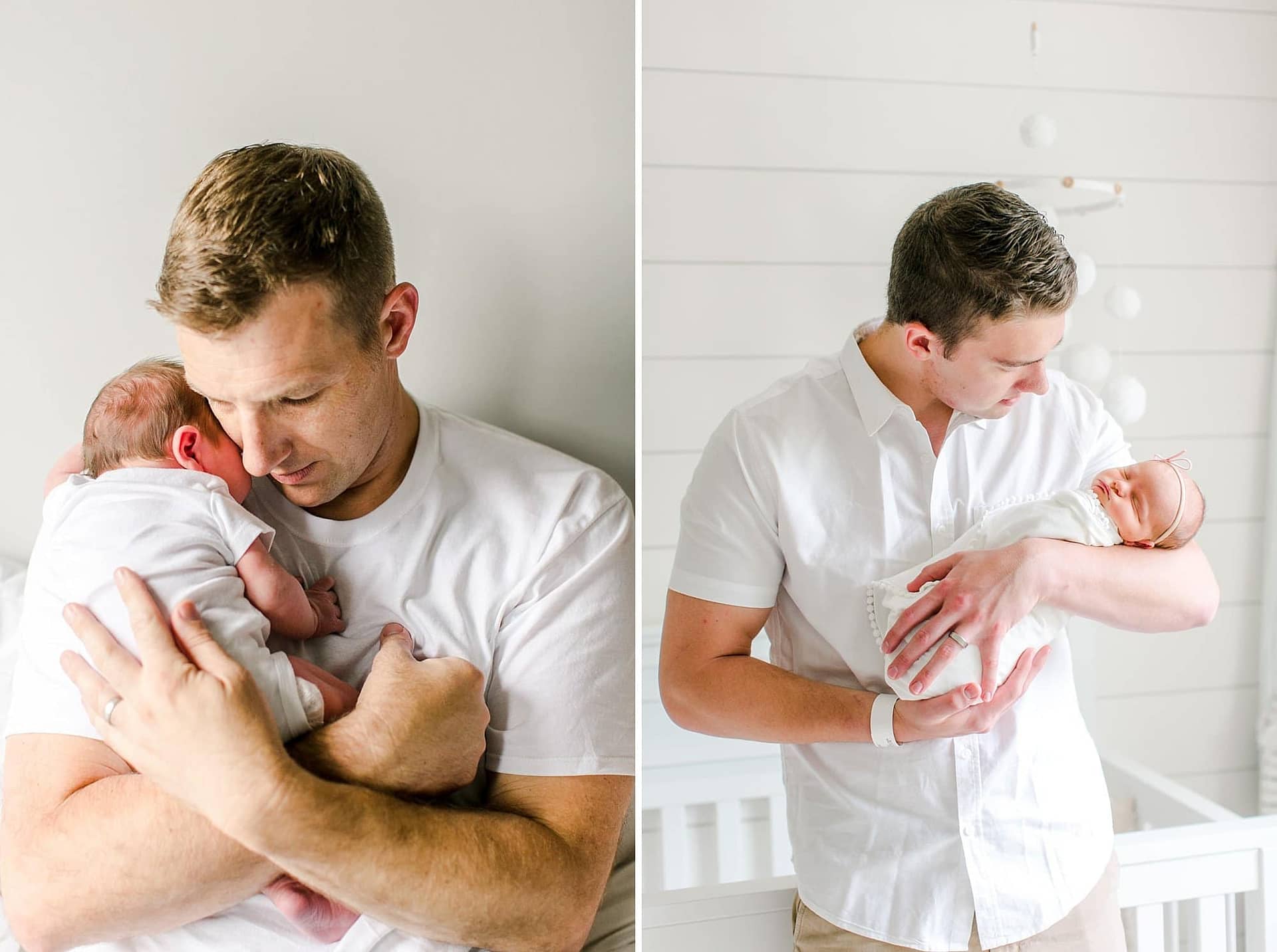 Sibling Outfits
Definitely keep the tones for sibling outfits to neutrals and pastels. Avoid busy patterns and bright graphic elements. Nothing dates a photo more than a Paw Patrol or Minecraft shirt. If mom is wearing a solid dress you can put a sibling in a subtle delicate pattern dress or shirt but if mom is wearing a pattern stick to solids for the kiddos.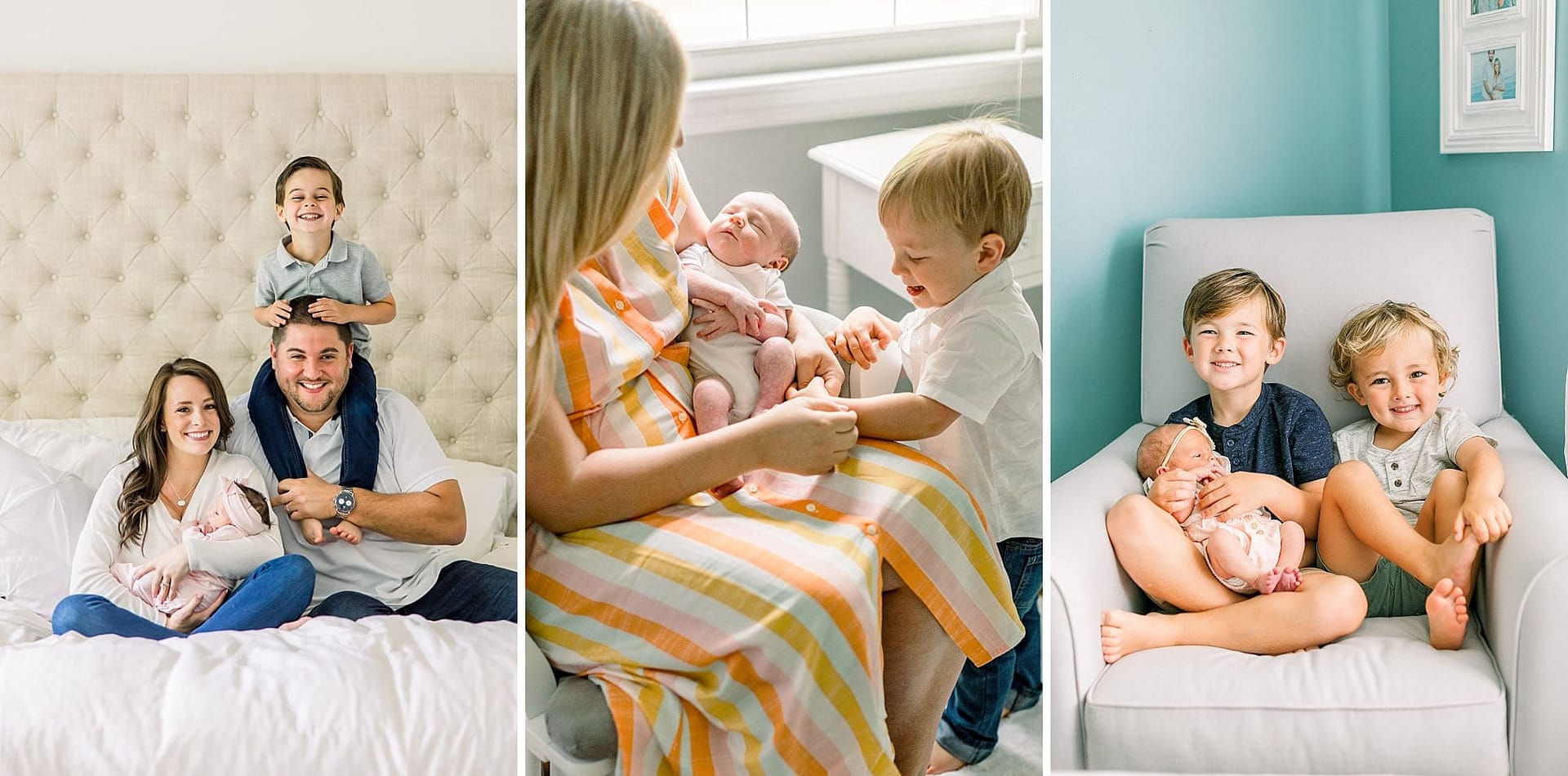 Baby Outfits
I recommend to all my clients to start baby off in a white onesie. It keeps the focus on baby's face and their features. Then we typically will swaddle them for the second half of photos for another look. If you have a special heirloom outfit you want photos in we can do that at the end of the session!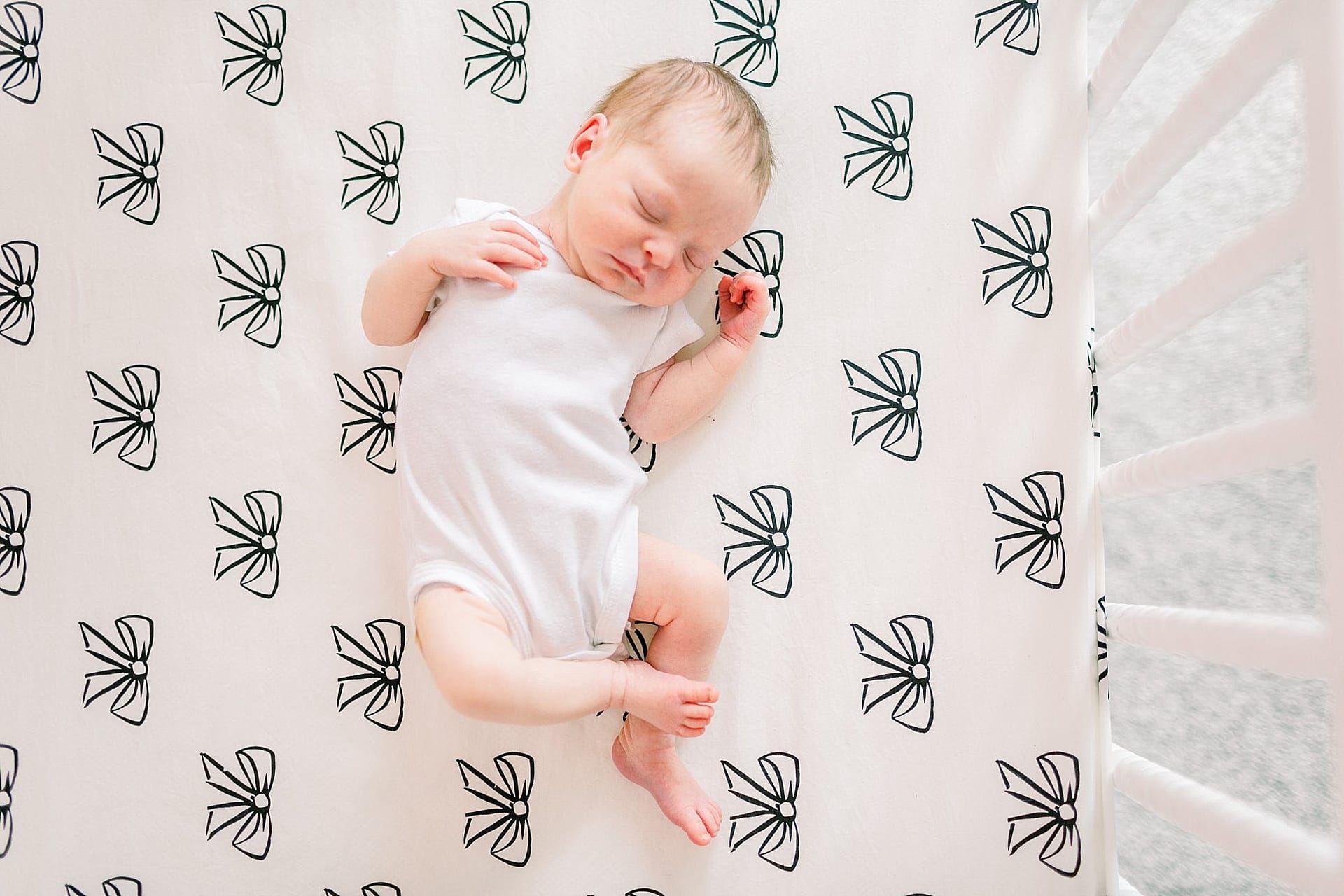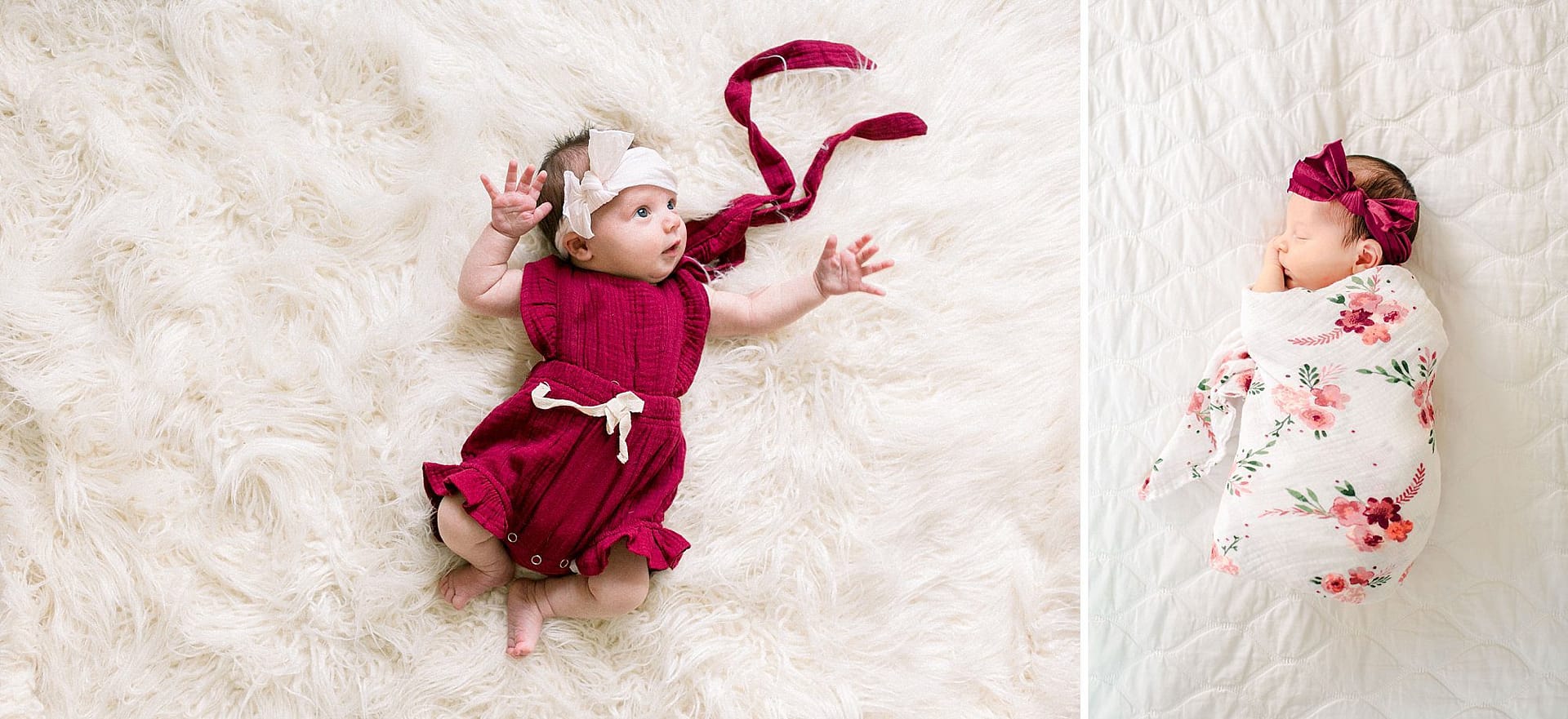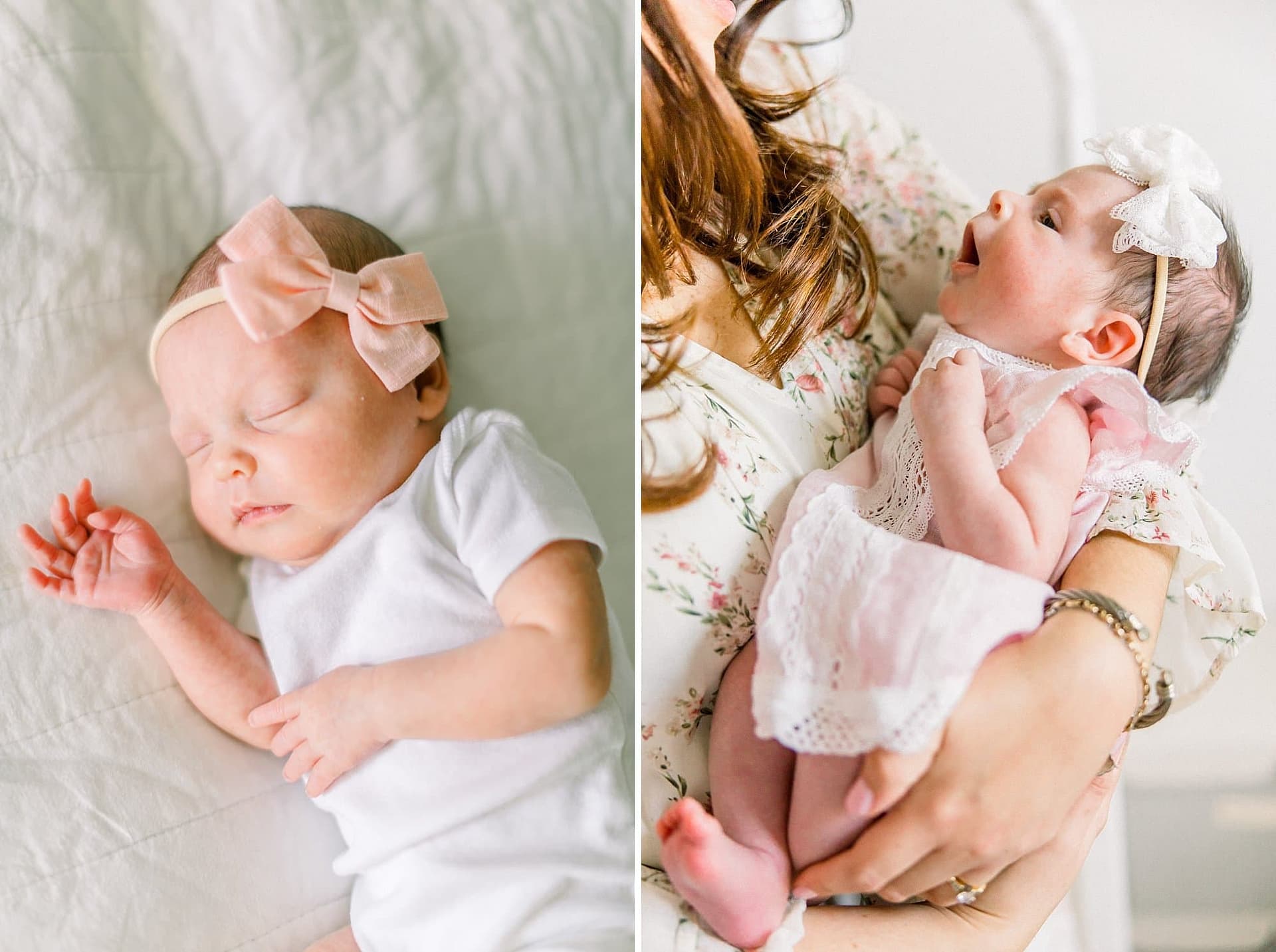 ---
Hi there and thank you for stopping by! I'm Melissa, owner of Melissa Arlena Photography, a photographer specializing in young and growing families in South Florida. I hope you enjoyed the in home newborn photo session I shared today and if you are interested in talking with me more about your own lifestyle newborn session, let's connect. Not quite ready, but know you want to keep me in your back pocket? No problem! Follow me on Instagram and let's be friends!