As lockdowns for Covid19 continue I thought it might be helpful to give you some tips on DIY Newborn Photos at home. These definitely do not replace having a professional photographer come in but I hope they can at least give you a few cute photos of your baby while you wait for your actual session. I'm going to cover some basics of lighting and highlight a few poses you can easily do at home with your camera phone!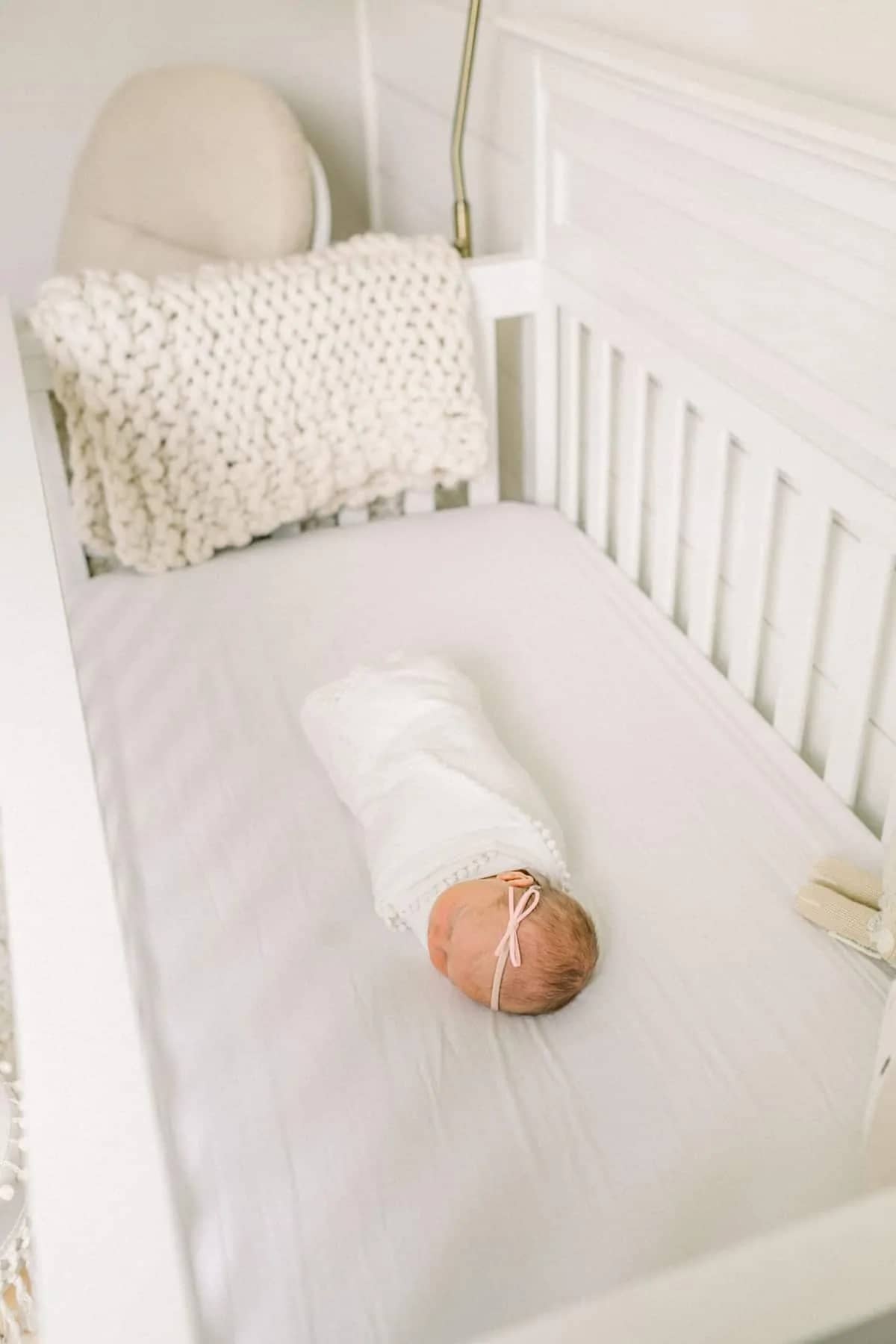 Location
Let's start by picking a location in your home for photos. I'm going to keep things simple and suggest the nursery and master bedroom. These are the two locations I typically use in a session and they provide great backdrops for your photos.
Make sure to clear the clutter in both rooms before doing your photos. For the nursery I suggest just one blanket draped over the crib and 1-2 simple stuffed animals in the crib if you have a lot. If you don't have any that is perfectly fine too!
For the master bedroom, I suggest clearing off the nightstands and making the bed look fresh with a white or light-colored quilt or duvet and fluff those pillows!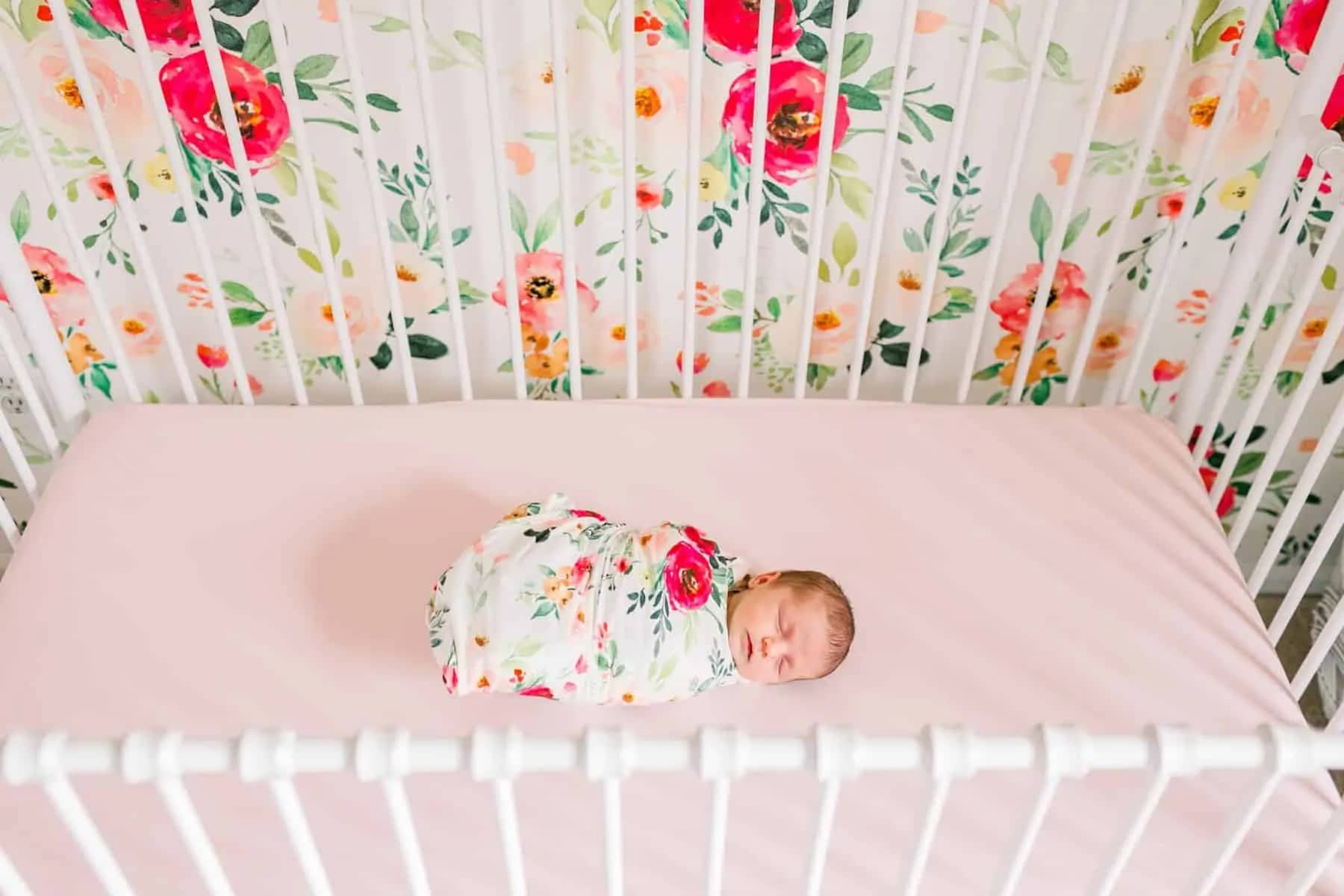 Finding Good Light
Good light will make more of an impact on your photos than anything else. You can have the best camera in the world but if you have crappy lighting your photos will be blown away by a camera phone and good light.
So how do you find good light? You want soft even light that is bright. Typically photographers prefer north-facing windows but really as long as the sun isn't blazing directly in you can work with it. Pay attention to the nursery and master bedroom and see what times of day they have the brightest soft light.
For example, my daughter's nursery faces West so in the afternoon it starts getting hot direct sunlight. But first thing in the morning the sun is on the other side of the house so while it gets indirect light it's not very bright. I like to do photos in her room once the sun is up overhead around 10 am–12 pm to get the most light.
Most Important! Be sure to open the blinds or curtains wide to let as much light into the room as possible. Also, turn off any lamps or ceiling lights in the room. This will give you as much natural light as possible and avoid color casts from soft white bulbs.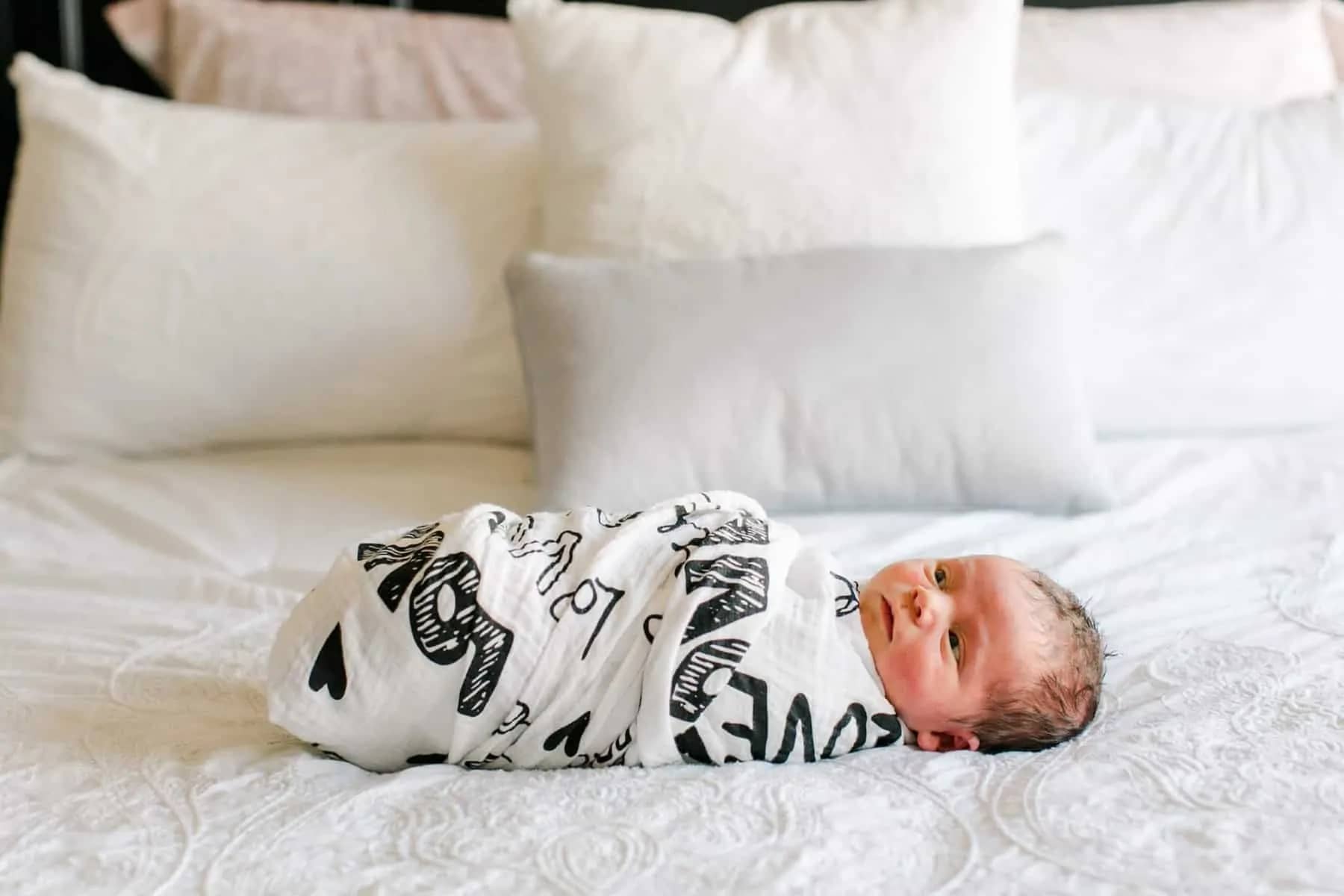 Phone/Camera Settings
The most important and basic tip here is to turn off the flash. Also, be sure to hold steady when taking your photos and try to wait till the baby is asleep so they stay still. If you have a squirmy awake baby you notice motion blur from them moving, it means there isn't enough light. Make sure you are doing photos on a sunny day and have opened all the blinds and curtains in the room.
Another tip with iphones is to tap the screen where you want the focus to be. You will notice a sun and a box come up. If you tap the sun and slide your finger up or down you can adjust the exposure.
If you have portrait mode on your phone now is a great time to play with it!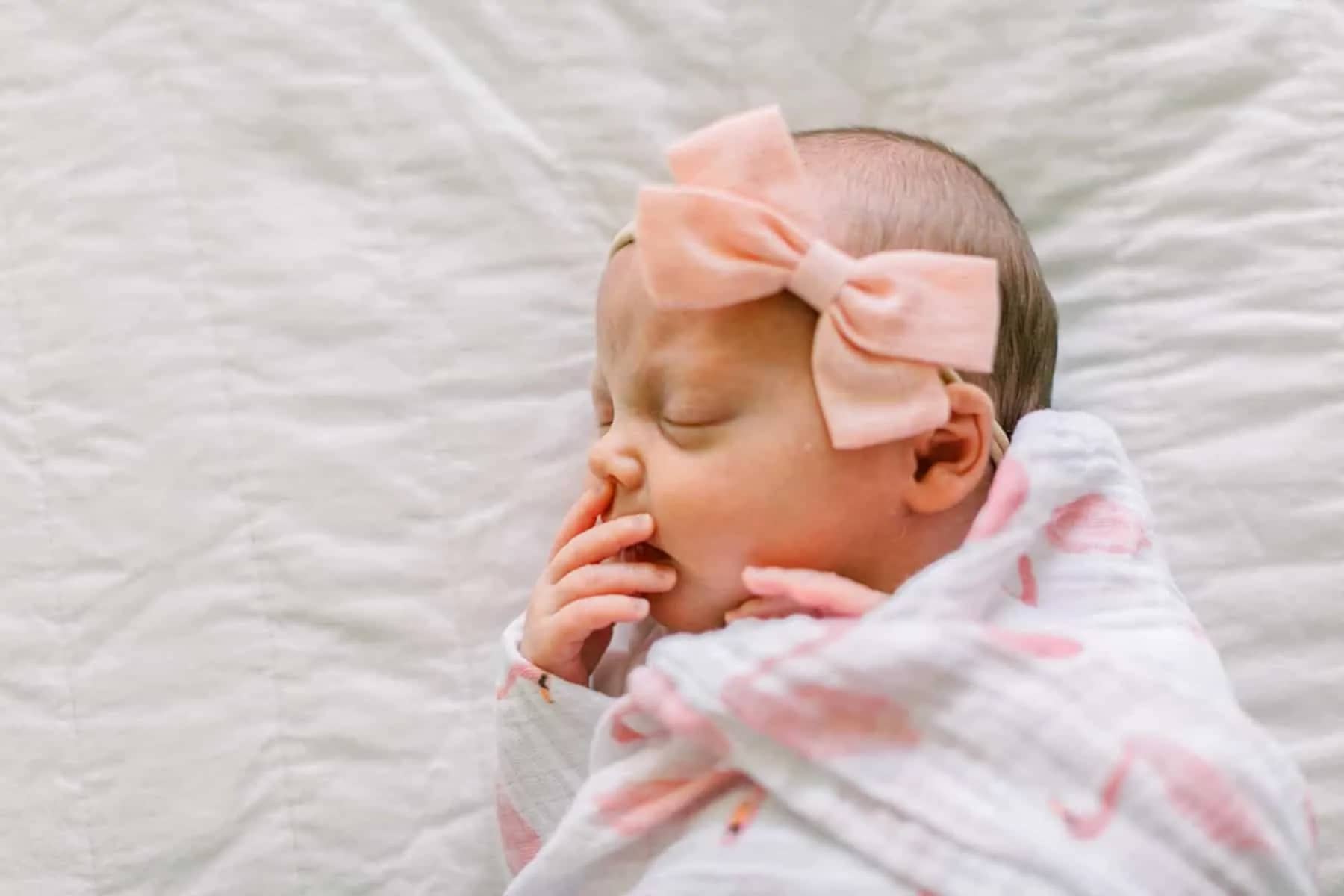 Props
If you look at my galleries at all you'll see I'm not a prop photographer. I like to keep things simple and natural. The one prop I do recommend is a swaddle blanket. You can find solid or patterned blankets on Amazon or at your local Target.
It's up to you on which style you prefer. I recommend a solid if your crib sheet is patterned or your bedroom quilt is patterned. If those sheets are solid then go for a patterned swaddle blanket for a nice contrast. There really is no right or wrong here. I used a swan swaddle blanket for my daughter's photos because her room was swan themed.
I also recommend putting baby in a simple white onesie. This gives your photos a classic look that won't look dated or trendy down the road. Plus the white helps bounce clean light onto baby's face. Start with the onesie and do a set of photos and then swaddle baby and do them again for 2 different looks.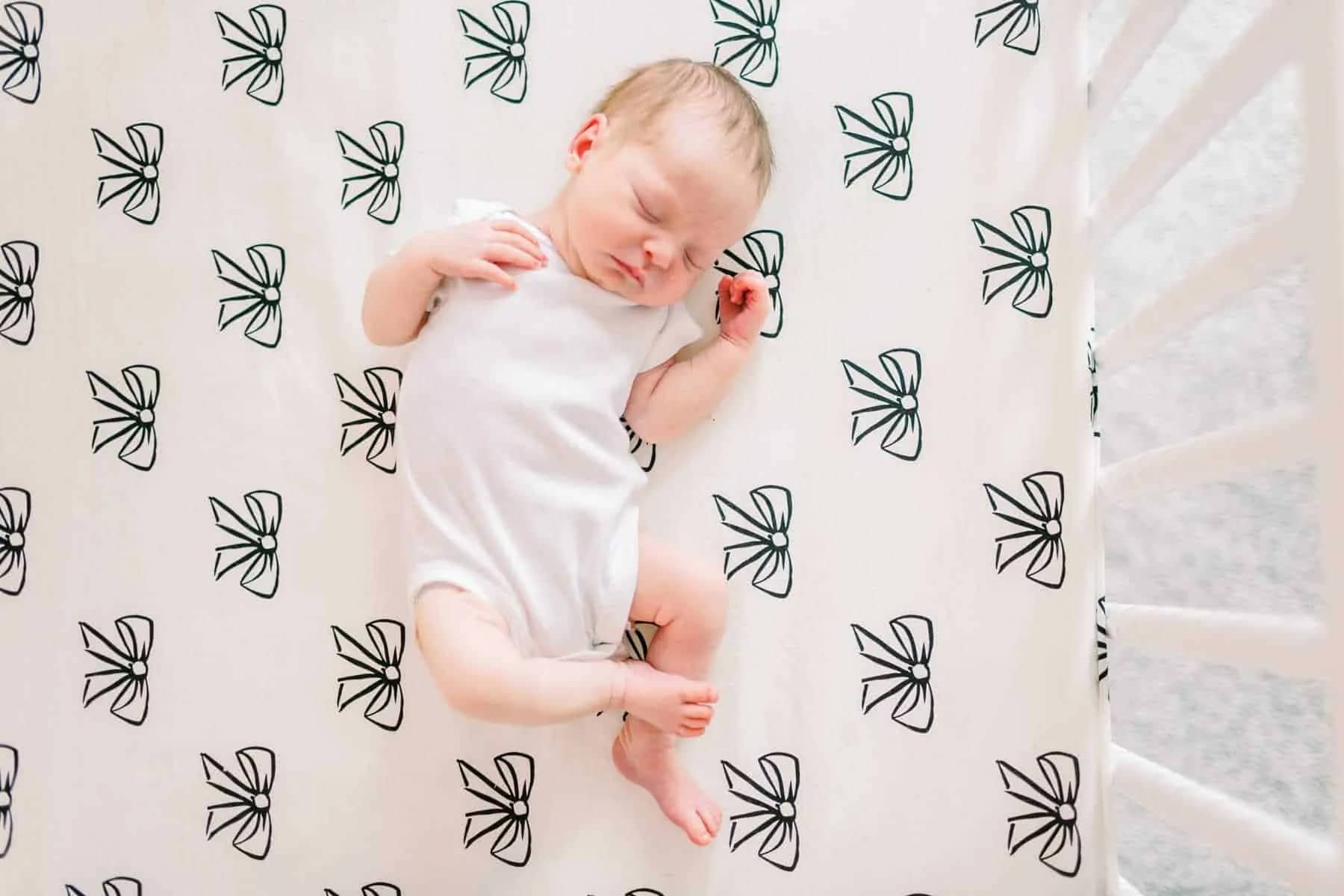 Posing Inspiration
I said this before in my DIY Hospital Newborn Photos blog post and it bears repeating. Put down the Pinterest board and give yourself grace. I'm not saying to not be inspired but don't beat yourself up if yours don't look like what you see on Pinterest.
Remember when I show up to take your photos I'm bringing 10+ years of experience plus 10k worth of equipment. I don't hold myself to the same standards when I cook dinner at home to what a chef can make in a restaurant and you shouldn't either!
Let's keep this simple and focus on two poses where you can get different angles and get tons of great photos!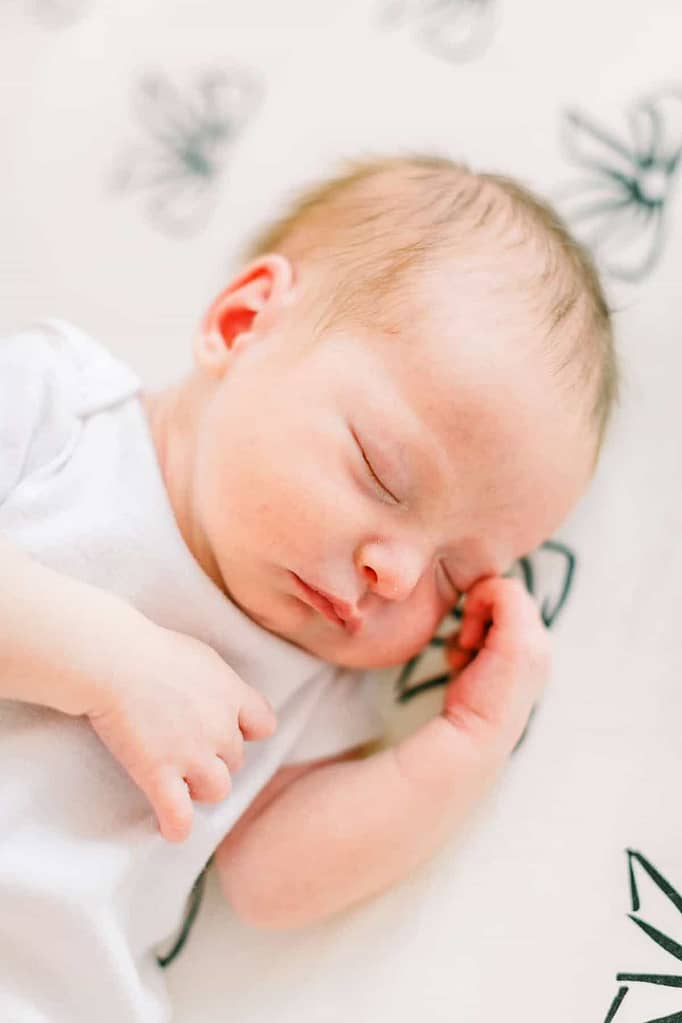 In the Crib
The first is a simple crib pose. I recommend just a white onesie to start with these. You'll want to lay the baby in the crib so they are facing into the room. Sometimes babies prefer a certain side so if you can't gently coax their head to look into the room try turning them around in the crib.
Now you can get an overhead shot like this: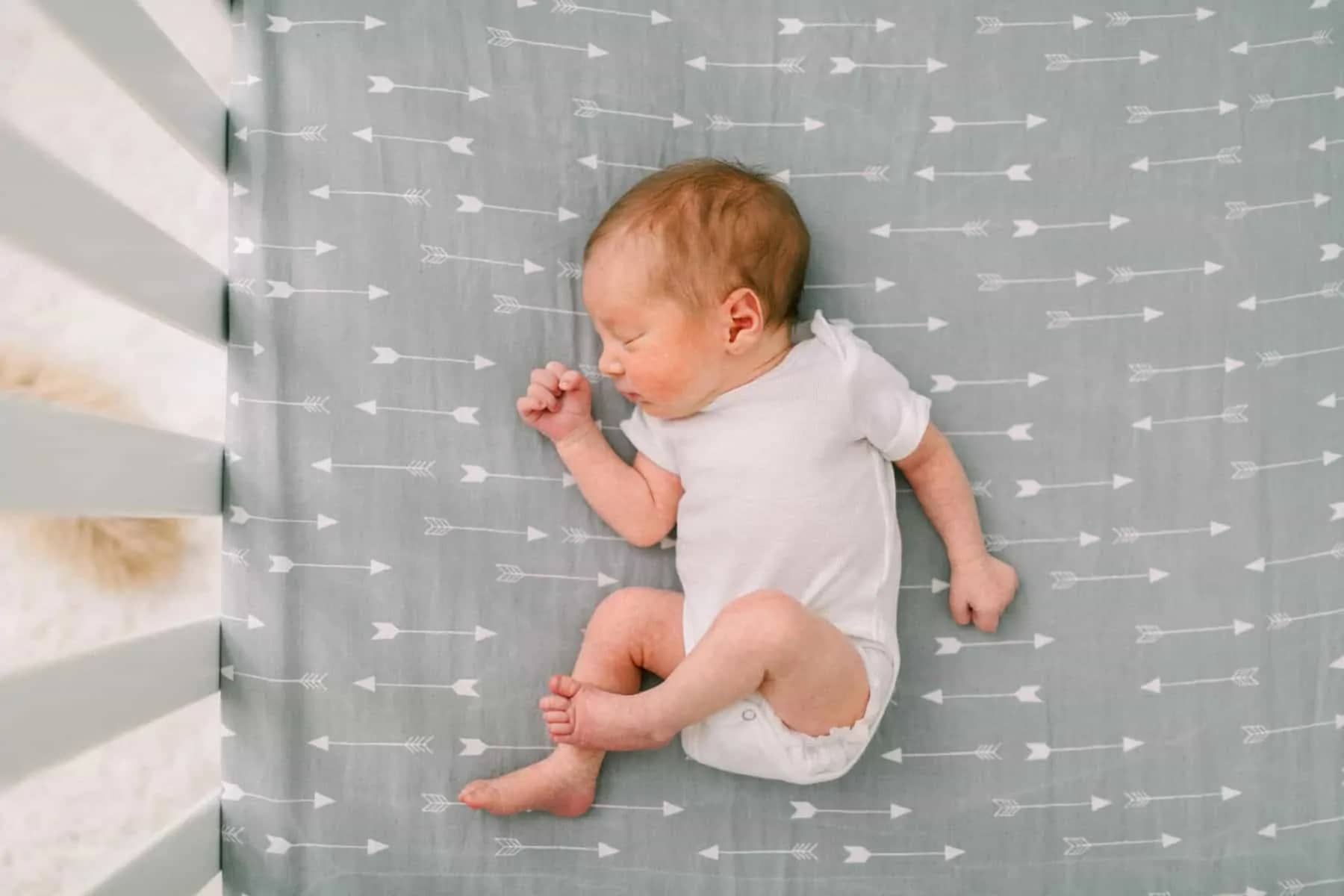 Next you can move to focus on those adorable toes: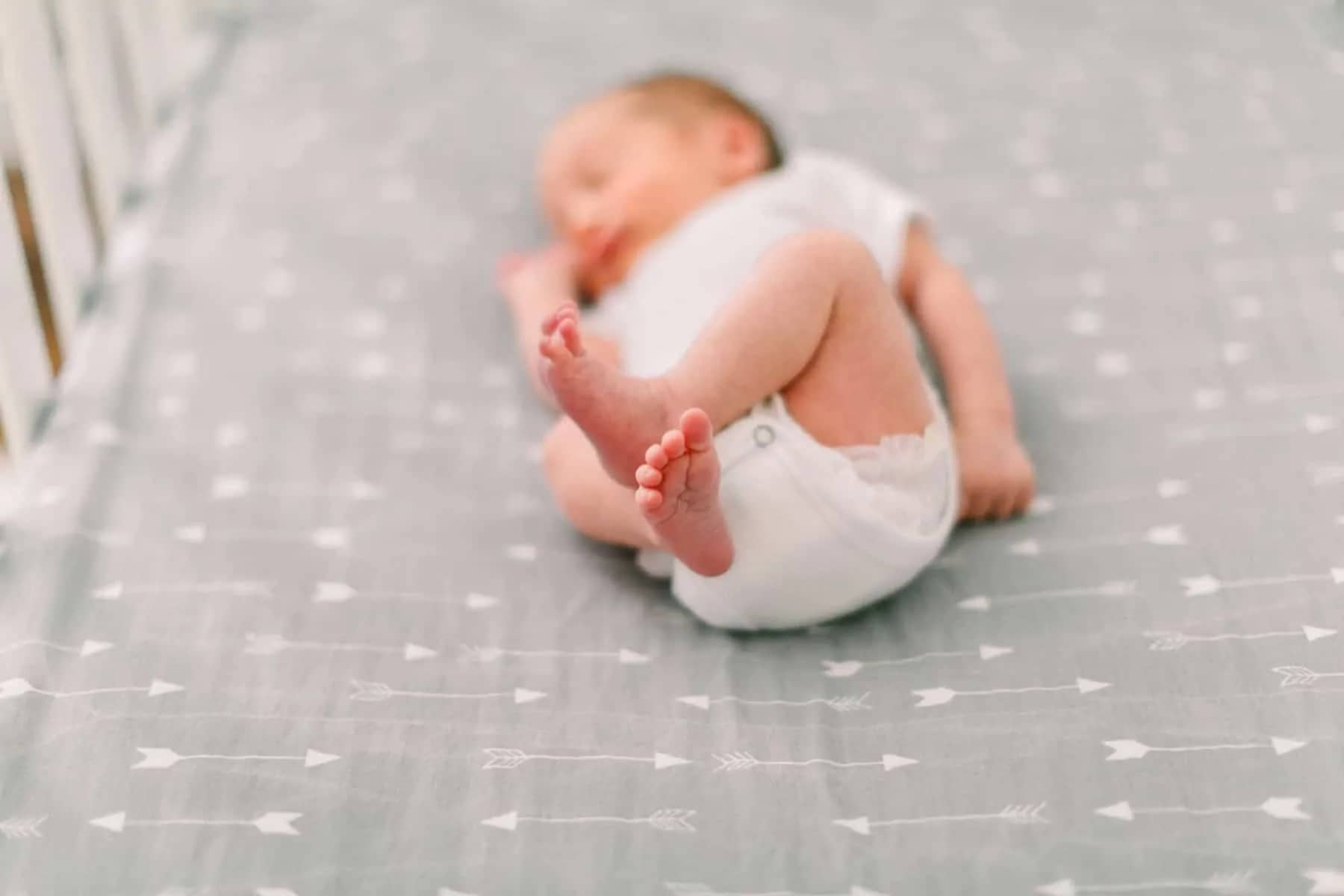 Grab a shot from the side through the rails:
Step back and get a full shot of baby in the crib: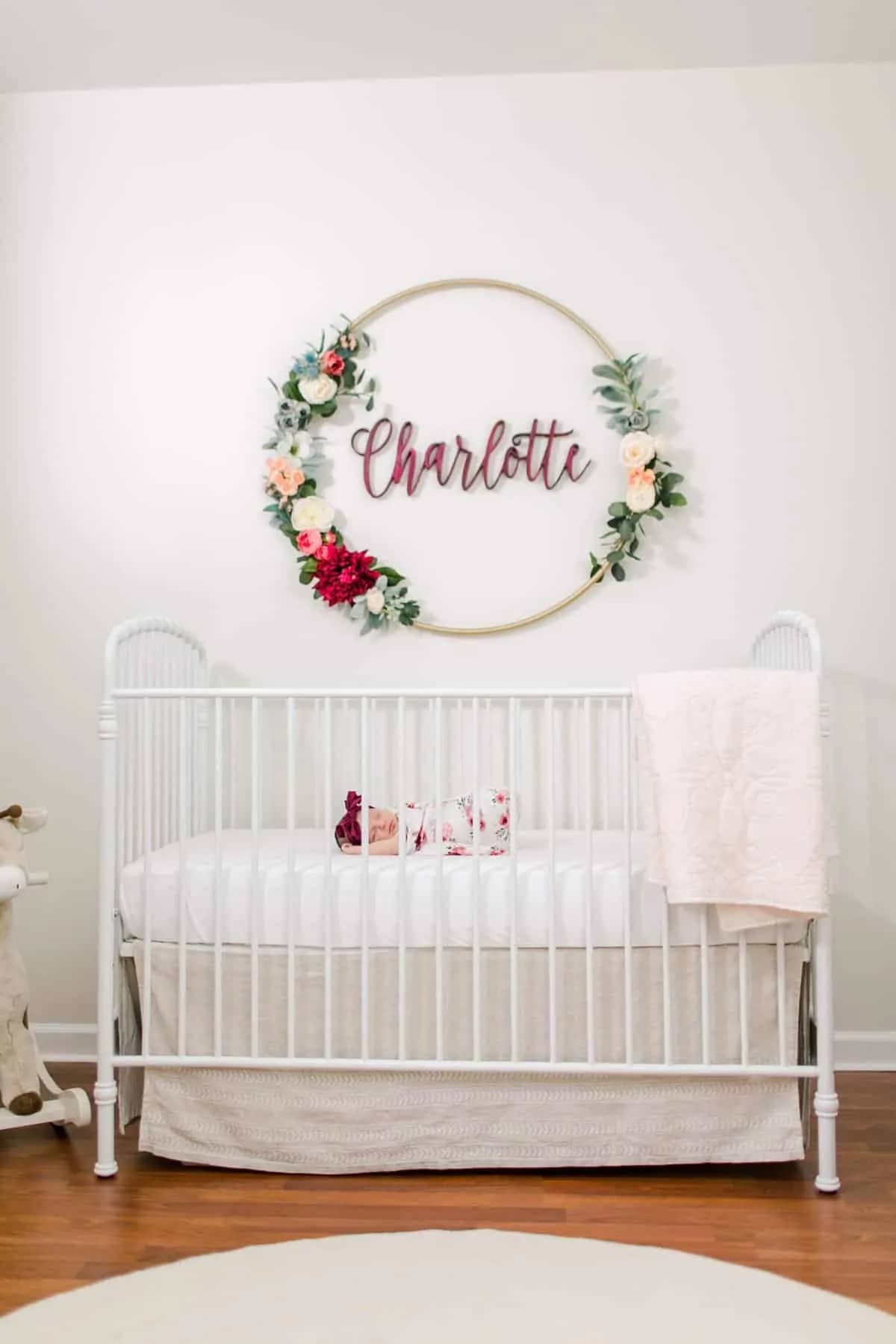 You can play with different angles now and move around baby, remember to get close and then back up.
Master Bedroom
Our second pose is also very simple, I recommend swaddling your baby at this point and setting them close to the foot of the bed in the middle. Make sure you've cleared those nightstands of clutter and fluffed the pillows. If you have artwork over your bed this is a great shot to show that off too.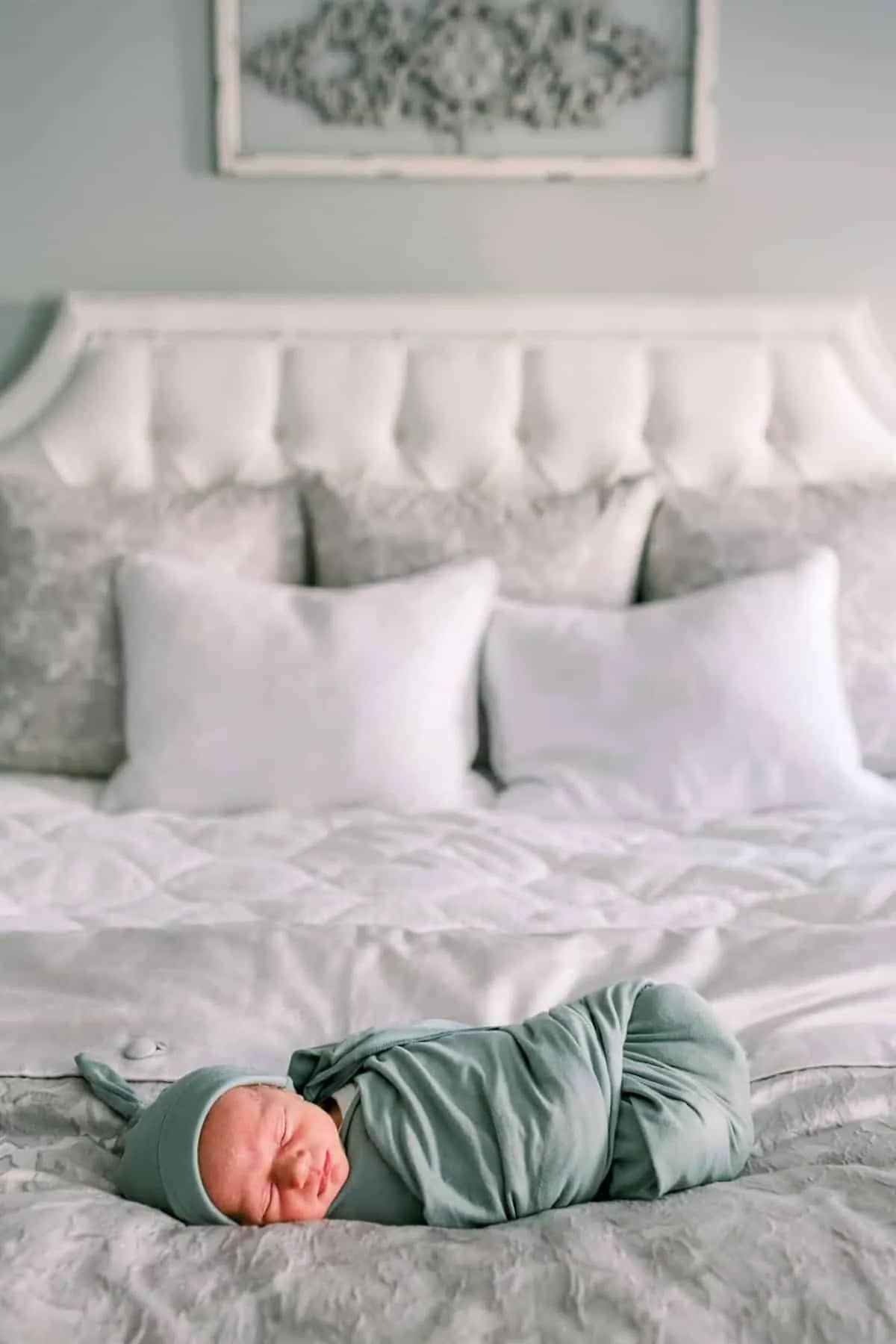 Shoot vertical and then shoot horizontal: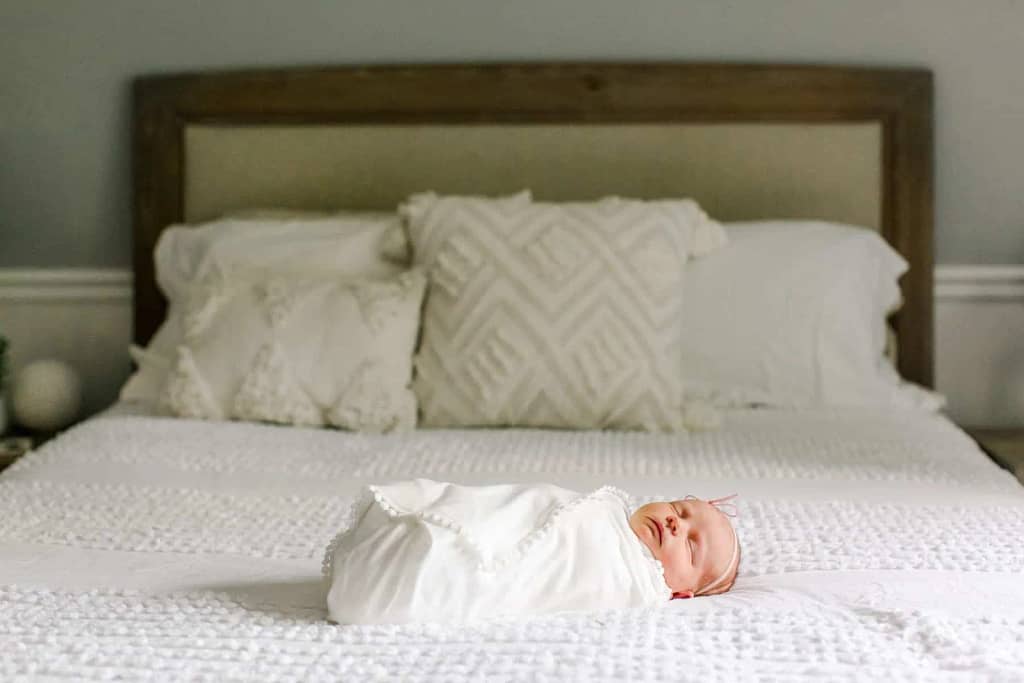 Shoot from over top of them: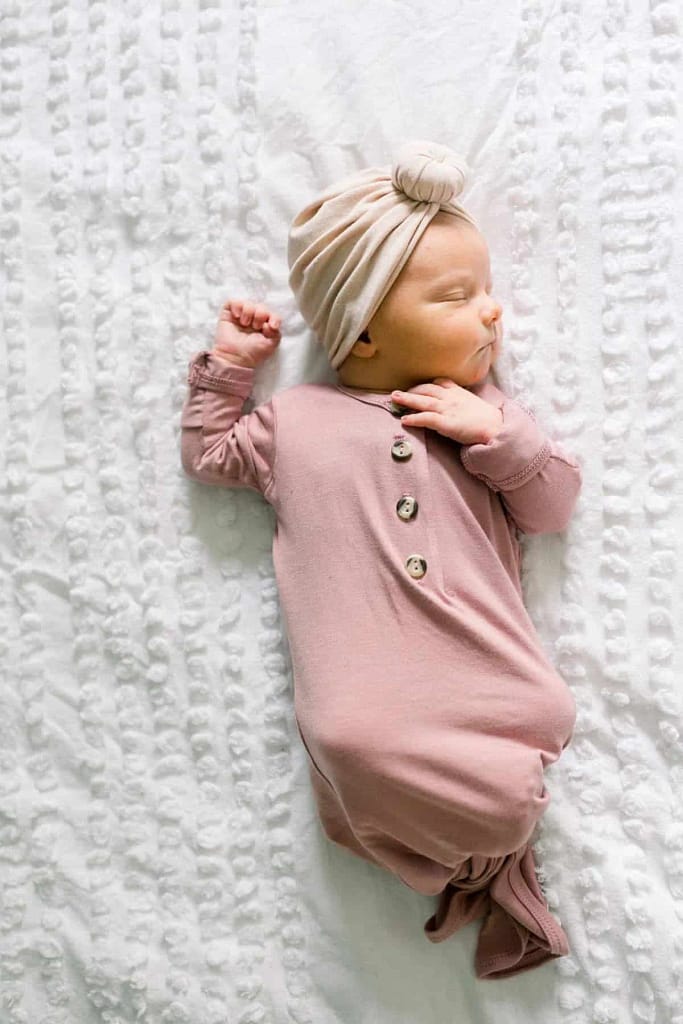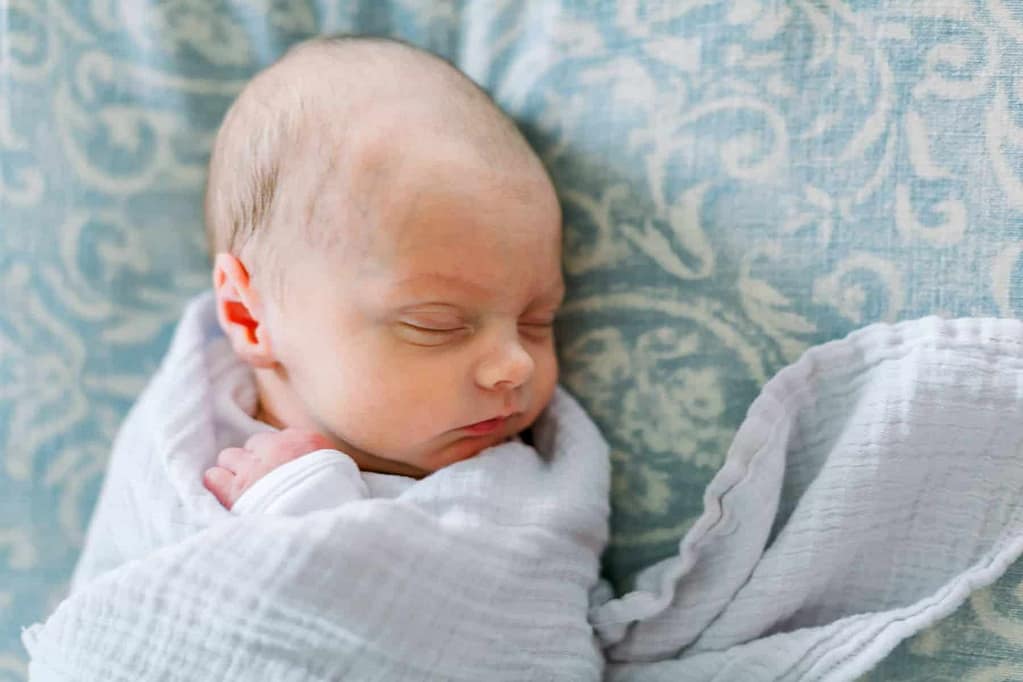 Add in a letter-board and shoot from overtop getting everything in:
Add in a pet! I only recommend this if you have calm dogs or cats. I always get a photo with the family pet and baby but I rarely put them close to each other on a bed unless it is a very chill dog. Cats tend to pop in when they feel like it and you just have to grab what you can!
Editing on Your Phone
I highly recommend the Lightroom app. It is available in the app store from Adobe the makers of Photoshop. A little secret you might not know is that most photographers use Lightroom on their computers to edit your photos, not Photoshop! I rarely take an image into Photoshop for editing, 99% of my work is done in Lightroom.
There are tons of tutorials on YouTube on how to use Lightroom so I'll let you search that out yourself. Plus you can find presets that will help with doing the editing for you. Similar to Instagram filters. Again there are too many to name but I like Noble presets and Refined presets for mobile.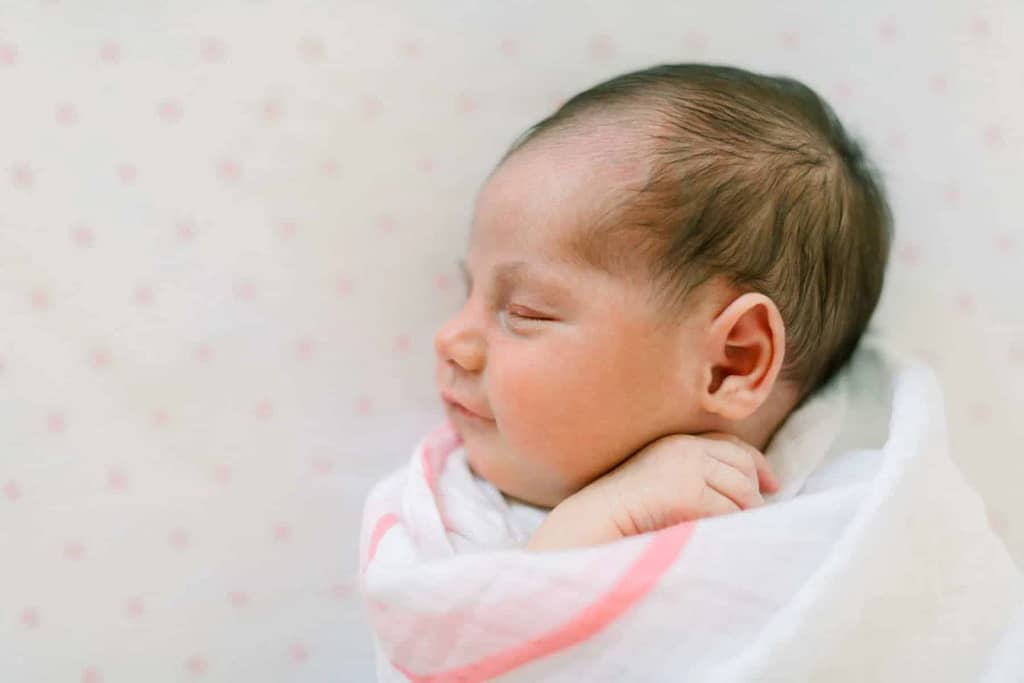 Let Me Help
Remember you are not expected to be a professional photographer and you've just given birth to a beautiful baby. You are doing the best you can under very difficult circumstances. Focus on keeping things in focus and getting good light!
For my booked clients I'm offering to edit a few of their DIY hospital newborn photos for them and I'd like to open that offer up to my readers. If you are giving birth during this pandemic please feel free to shoot me an email at melissa@melissaarlena.com with 1-2 of your favorite images that you take at the hospital and I will edit them for you!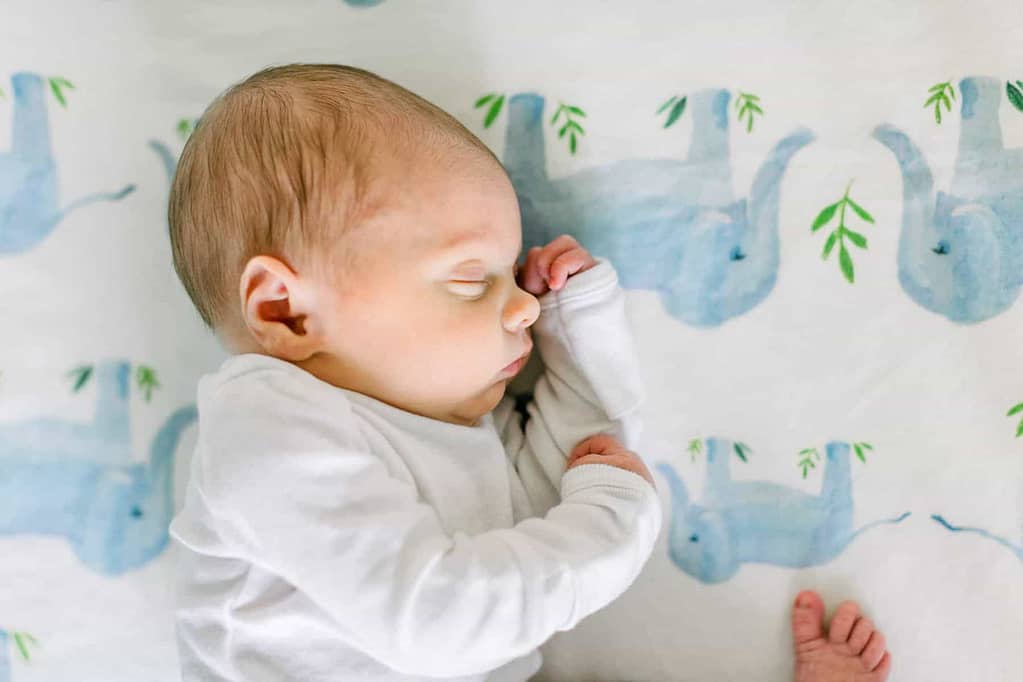 Non DIY Newborn Photos
I'm not going to lie, taking photos of your own newborn is hard! Whenever I've tried to do simple shoots of my babies it always takes forever or I'm so overwhelmed being a new mom again that I can't find the time. Plus you need to be in the photos!!! Your SO needs to be in photos, you need to be in photos together with your baby!!
Please check out my Details page to learn more about hiring me for your newborn session or even a baby session when they are a couple of months old. I promise you will still cherish the photos!