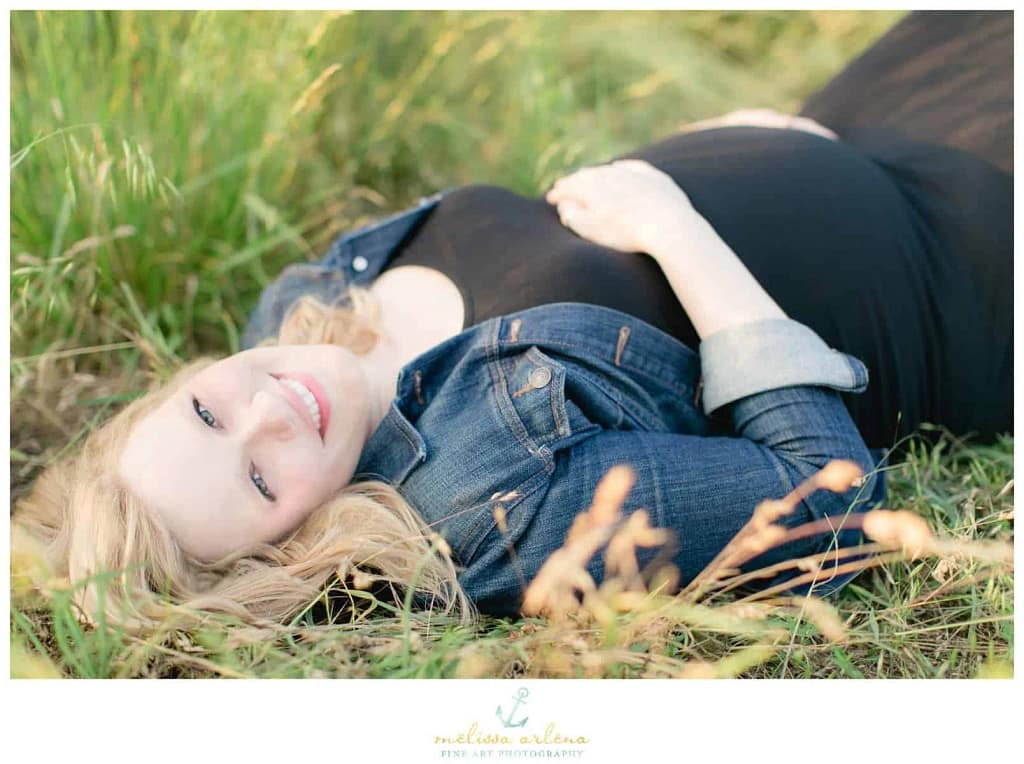 I met Sarah several years ago when she moved to the area with Ya and joined our local meetup group.  We were a bunch of girls in their 20's and 30's who wanted girlfriends to hang out with and do fun stuff with.  I met one of my best friends through that group and I'm so thankful for that!  In the beginning many of us were single or just dating.  Fast forward about 5 years and several of us have gotten married and are now in the having kids stage of life.  I've watched Sarah and Ya get engaged, get married and now they are going to have a baby boy!!!  With all my friends who have boys or are pregnant with boys I feel like the girl population must be getting smaller.  There seem to be a lot of boys for the girls to choose from!
I met Sarah and Ya out at a beautiful spot I know with gorgeous willow trees one June evening.  The temperature wasn't too bad yet thank goodness because I remember being 32 weeks like Sarah was and just wanting air conditioning 24/7.  Sarah looked beautiful and had that amazing pregnancy glow!  She was such a trooper too, even laying down in the field for me for probably my favorite image of the session!
Maternity sessions for me are pretty much the same as an engagement session just with a big happy belly!  It's still all about two people who love each other so my posing works for both, I joke that the big difference is in an engagement session we never put a hand on a lady's belly.  We don't want anyone to think she is pregnant.  Of course for a maternity session you want the opposite, the hand is always on the belly so everyone knows you are pregnant!!
I'm excited to see my Facebook newsfeed filled with baby announcements from friends and past brides, I love being able to follow them along in this journey and capture these moments that go by so quickly!