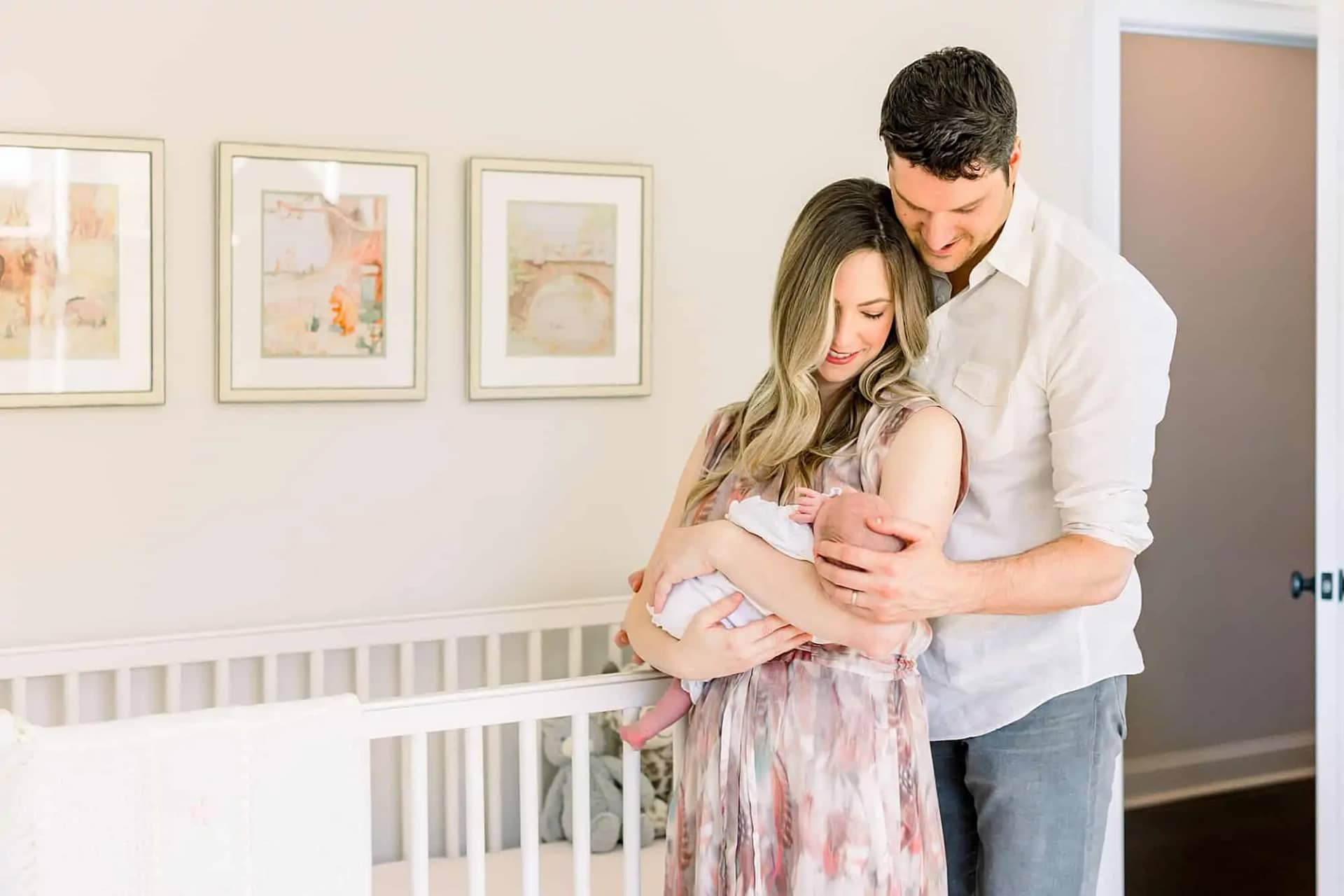 Most people have seen lifestyle newborn photography but they didn't know it had a name. Wikipedia describes it as "a genre of photography that mainly aims to capture portraits of people in situations, real-life events or milestones in an artistic manner and the art of the everyday." I love the part about the art of the everyday, that is such a good description of what I do. I like to pose my clients in a natural way doing things they normally do and then catch candid moments.

Typically my clients describe it as natural and relaxed photos at home focusing on family. You've probably seen photos with mom and dad cradling the baby in the nursery. Or the entire family piled onto the bed having a tickle fight while baby sleeps peacefully among the chaos! Celebrities have made these sessions popular more recently as they show off their new baby in a gorgeous nursery. Ever since I saw Tori Spelling's first newborn session with Elizabeth Messina I became obsessed with lifestyle newborn photography!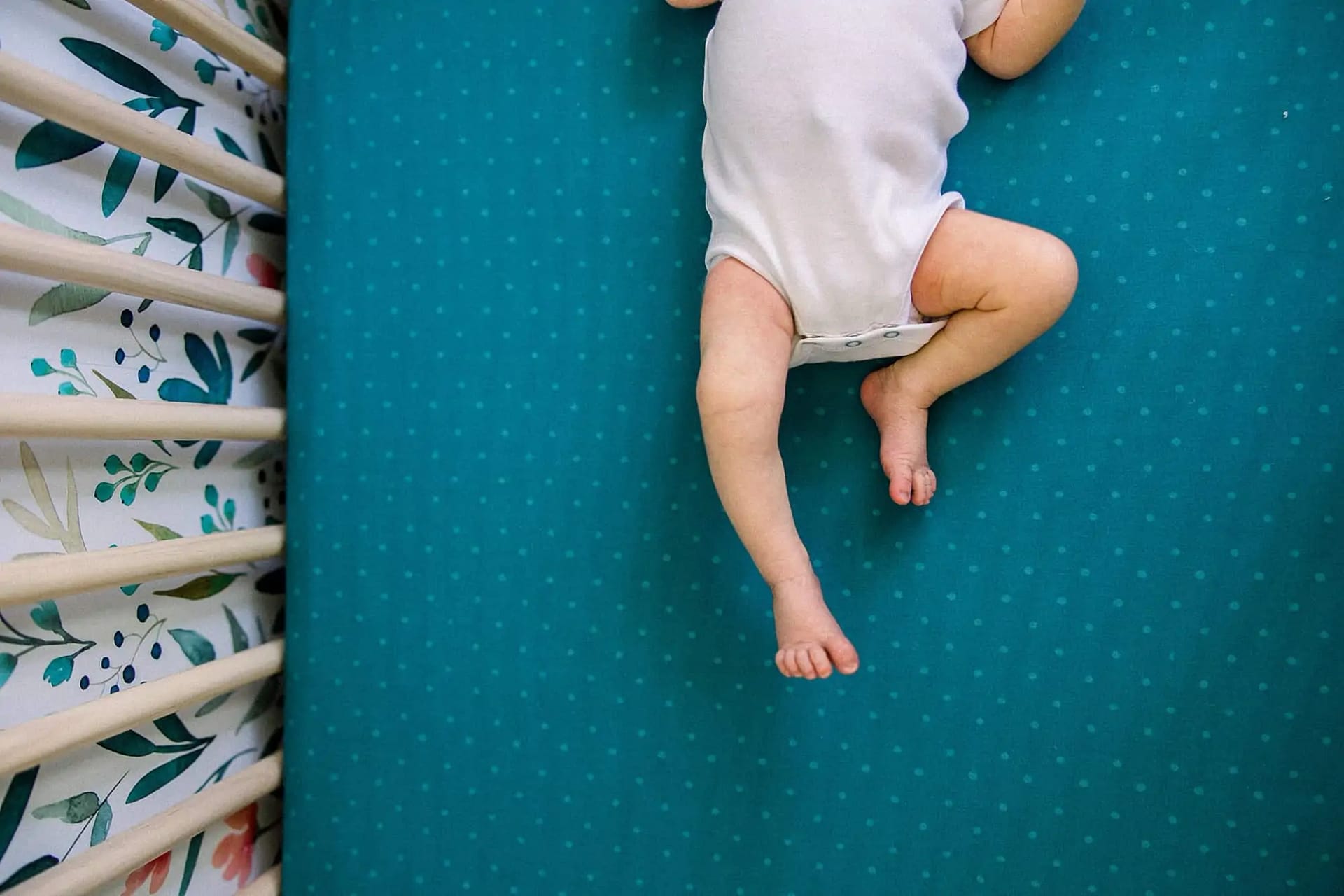 Lifestyle Sessions Take Place In Your Home
My lifestyle newborn sessions take place in your home 7-14 days after the baby is born typically. But the great thing about lifestyle is that we can do them later if need be. If you were so overwhelmed being a new mom and now your baby is a month old, don't worry we can still do a lifestyle session! Sleeping babies are adorable but babies that can stare soulfully into your eyes will capture your heart forever. Coming to my clients home lets me tell their story in a way that I can't in a traditional studio. We can use elements in your home that have meaning to you as the backdrop to your photos!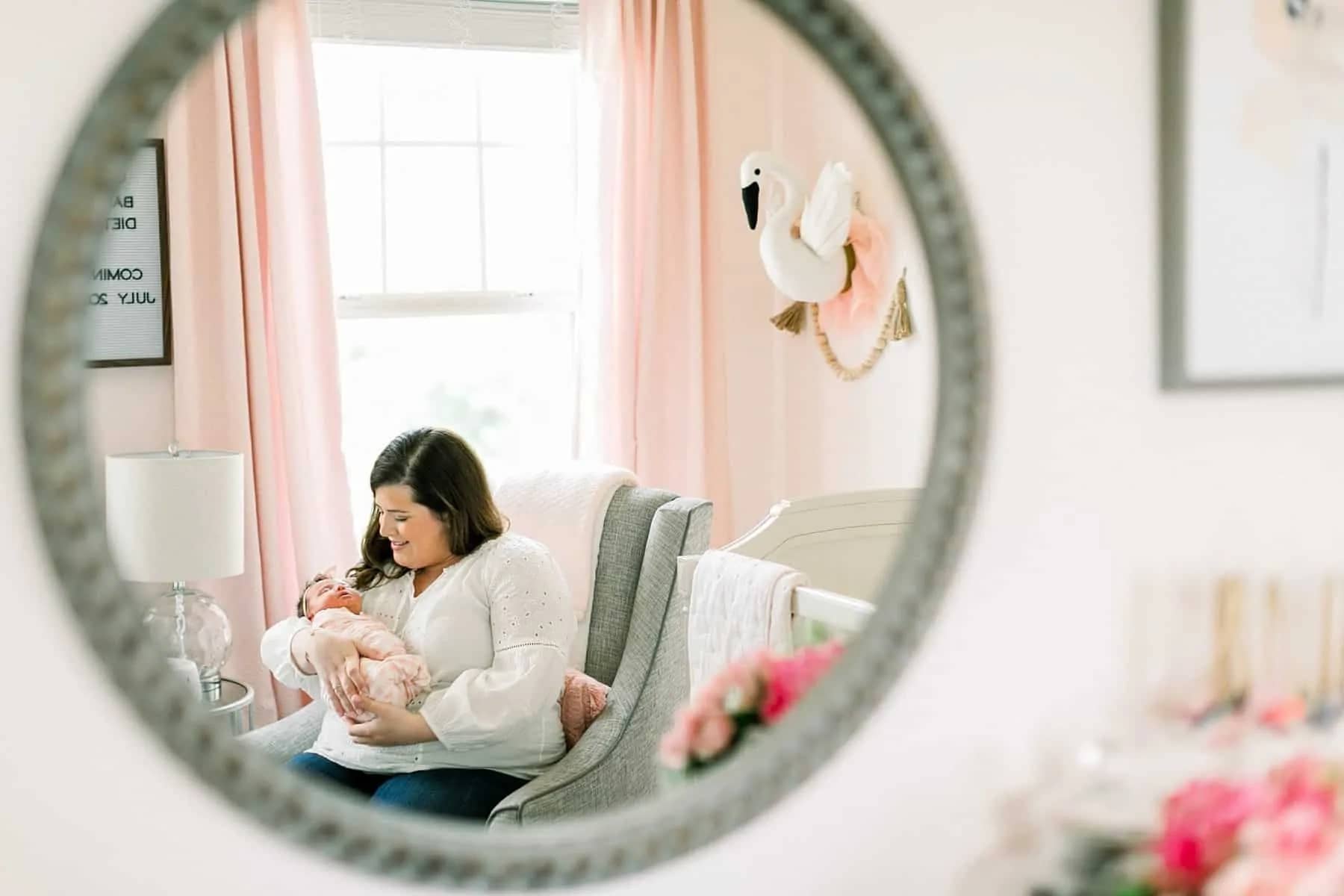 Relaxed But Elegant Newborn Photos
Natural, casual, at home but still elegant. Those are a few things my clients use to describe the type of newborn session they are looking for. I know that what they want is a session that captures their family as they really are. Precious moments of rocking their beautiful baby to sleep in the same chair they were rocked in. Cuddling together as a new family of 3 in the nursery they've spent months decorating! Together we can create gorgeous images that truly represent your family and style.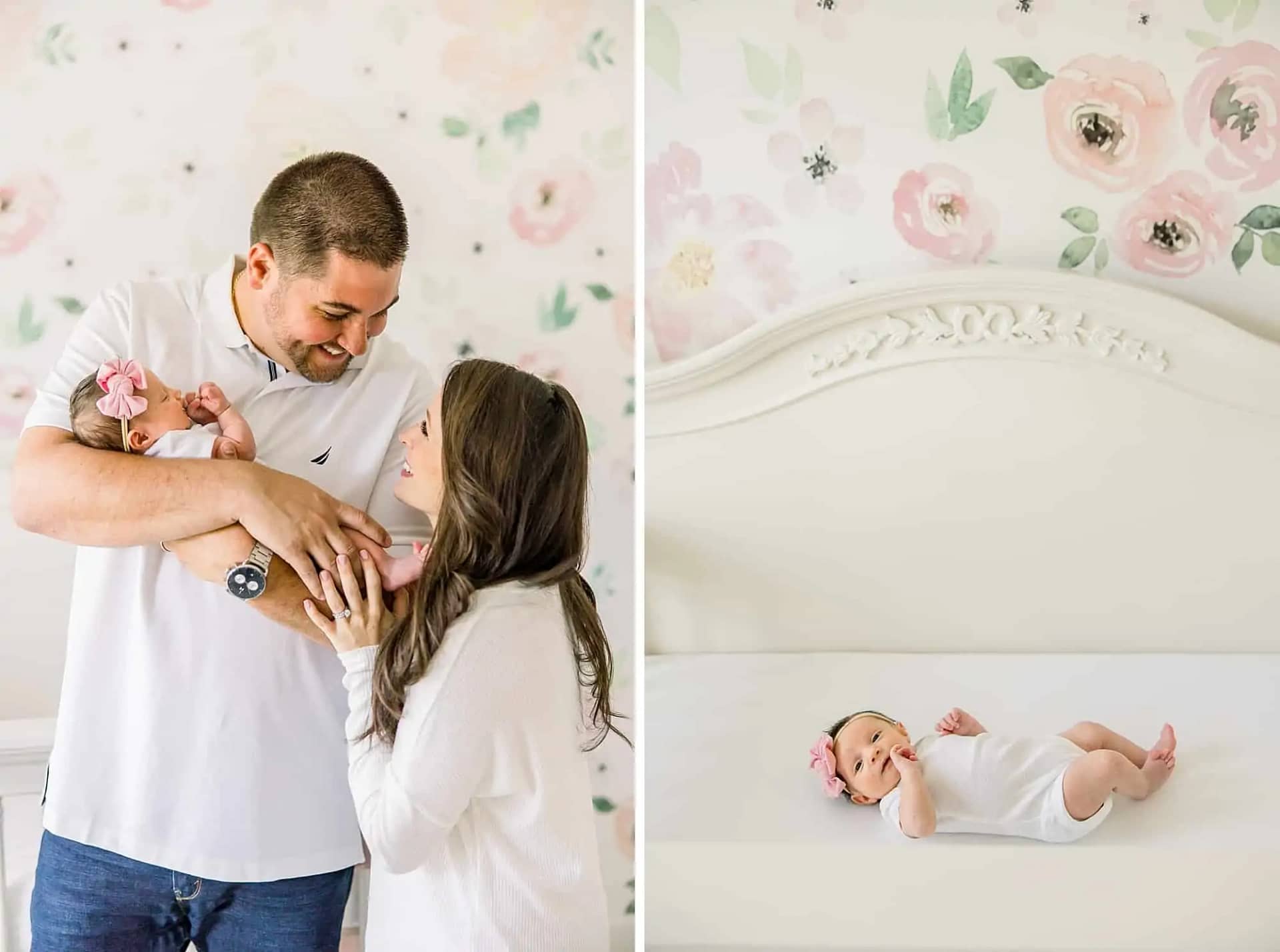 Lifestyle Photography Focuses On The Family
In a lifestyle newborn photography session I don't just take photos of your baby, I want to document your family. Everything from the excitement and chaos of older siblings with baby to quiet moments of mom and baby. I capture what day to day life looks like as you cuddle your bundle of joy. I like to focus on the family as a whole along with each parent with the baby and siblings too. By mixing up poses and locations you get a great variety of photos without stressing anyone out.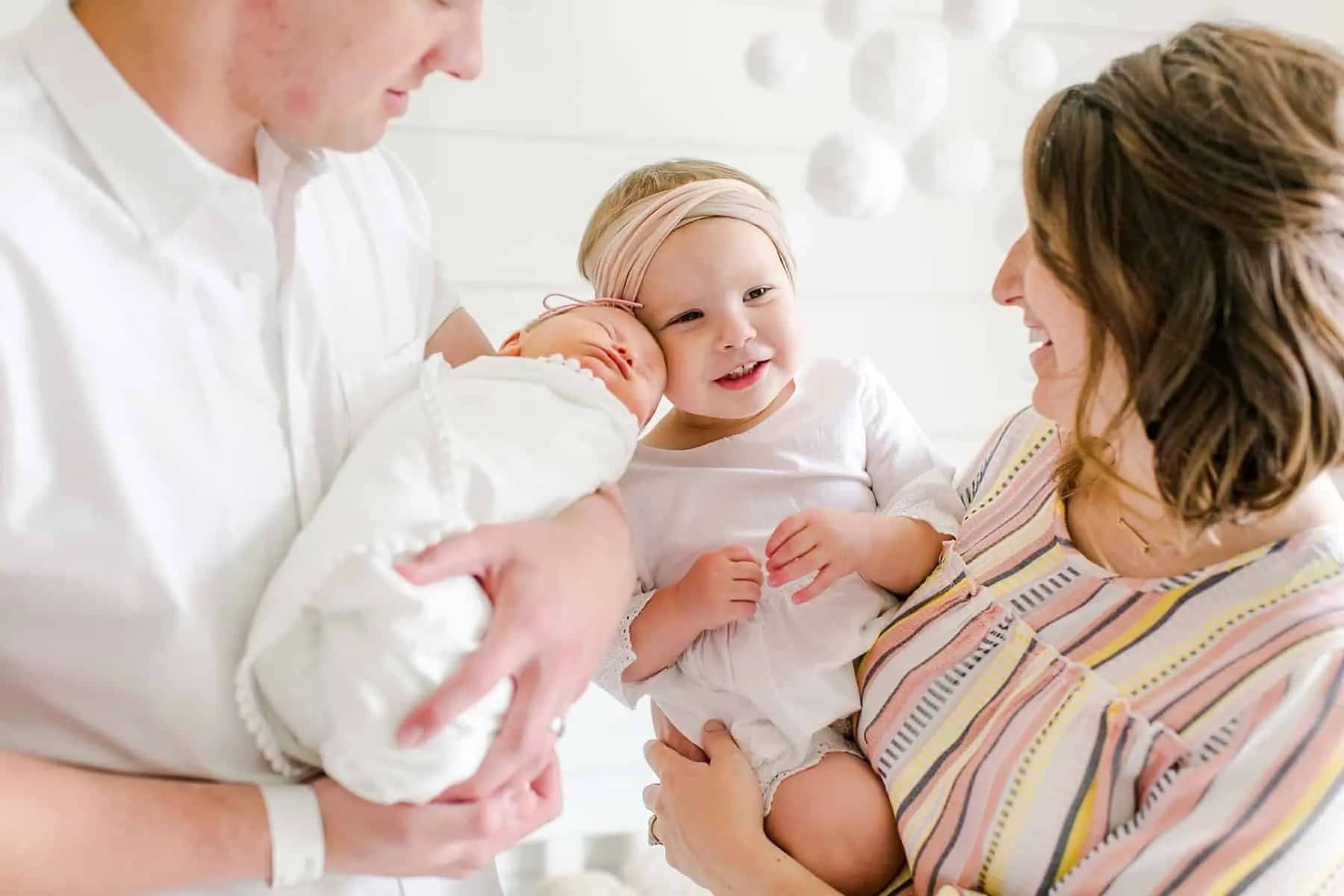 Just Baby Lifestyle Newborn Photos
Of course a portion of your session is focused on baby alone. Instead of the crazy costumes and props I like to use natural elements like the crib as the backdrop. I've even been known to use a fun rug in the nursery to add texture and pop to your photos. I like to start with baby in a white onesie to keep things simple and classic. Then we can mix things up by swaddling baby in a simple wrap or knotted gown. I love a good overhead crib shot with a sleeping baby in a cute swaddle blanket! Don't worry if baby gets fussy, we have plenty of time to stop for milk top-offs and diaper changes.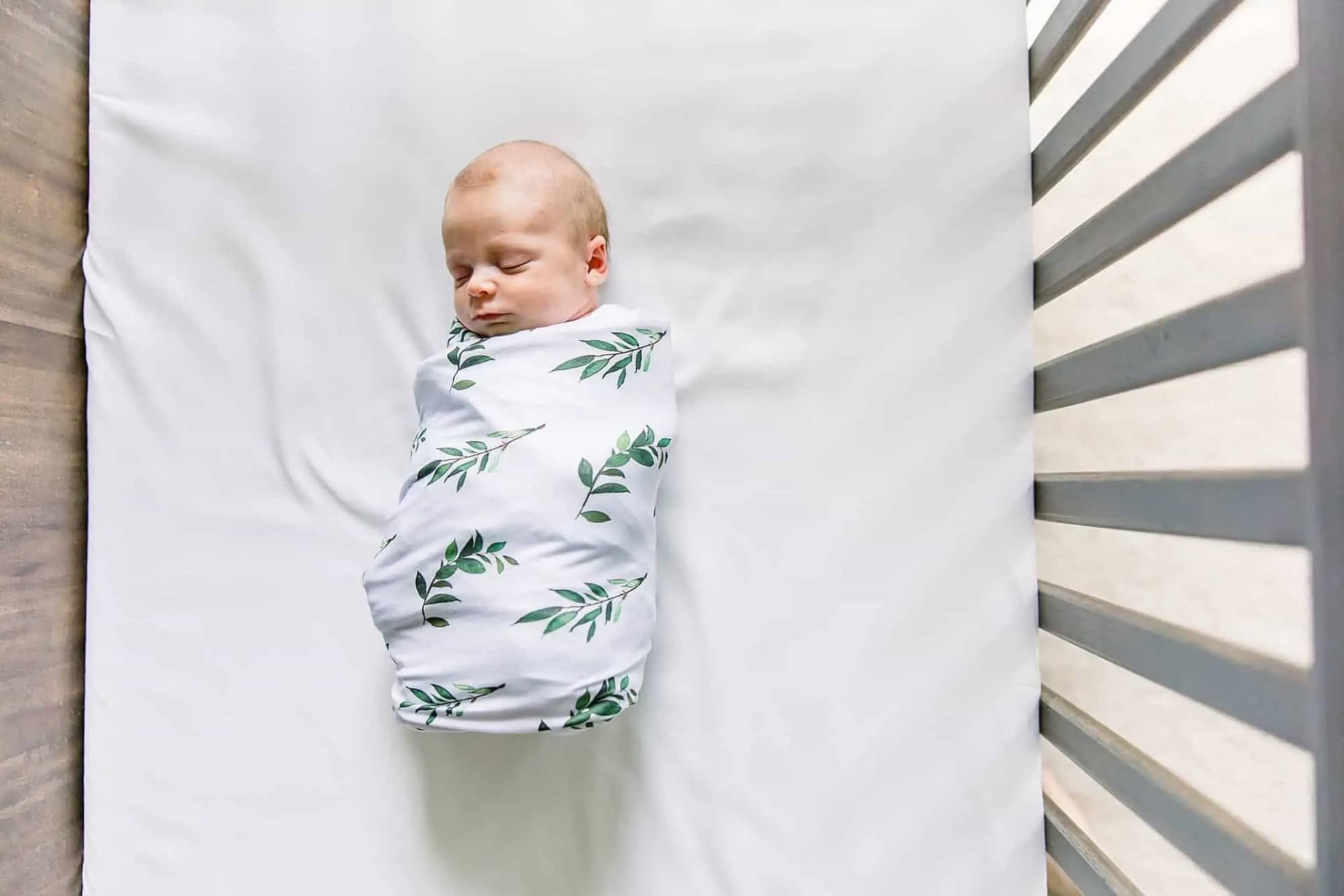 Pets Are Included in Lifestyle Photos
So many of my clients have dogs that are their first babies and want to include them in their lifestyle newborn photos. It is so much easier to do that when you have an at home session vs trying to take your dog to a studio. They are much more relaxed at home and it just feels so natural to photograph mom rocking baby with her furry baby at her feet. I've photographed super chill dogs that laid right next to baby but I also have poses for hyper dogs. Keeping baby safe is the top priority so I have a few ways to include your pooch in photos.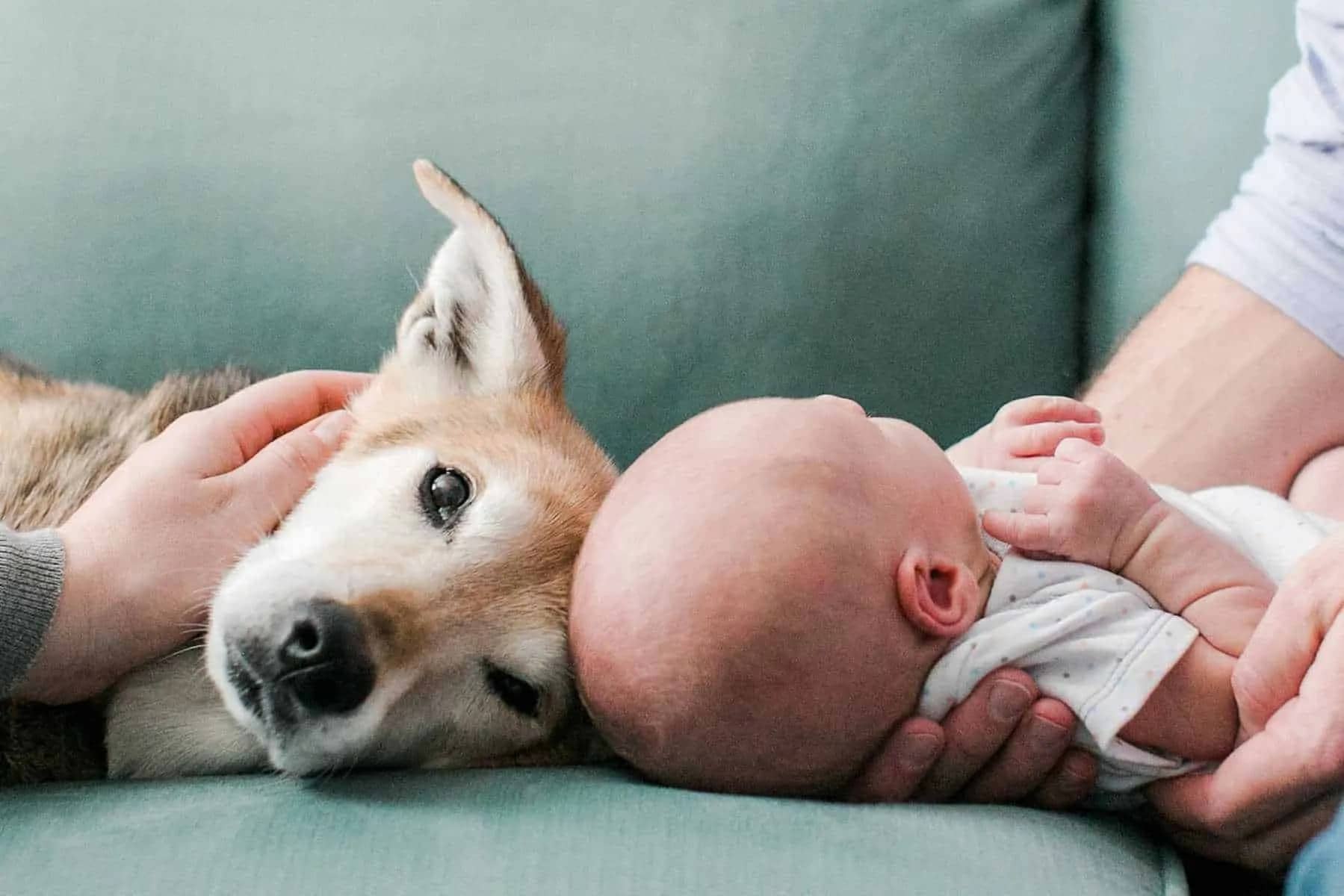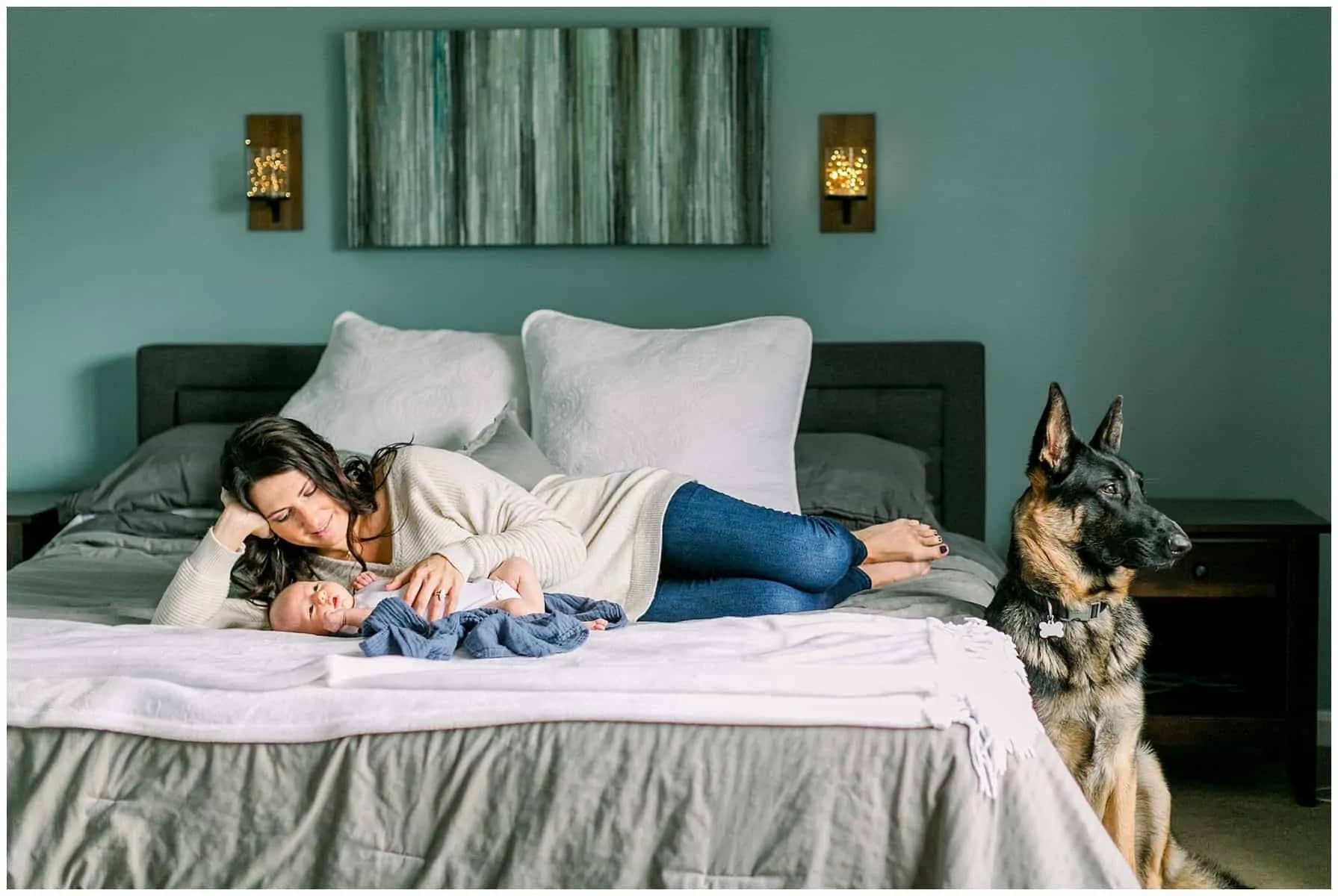 Is Lifestyle Newborn Photography for you?
If you are looking for a session that has a casual, natural feel without crazy props or poses then lifestyle is for you.
If your idea of the perfect photo is the whole family, pets included piled onto the bed laughing and smiling then lifestyle is for you.
If you have designed the most amazing nursery and you want photos showing off all the little details you picked out then lifestyle is definitely for you!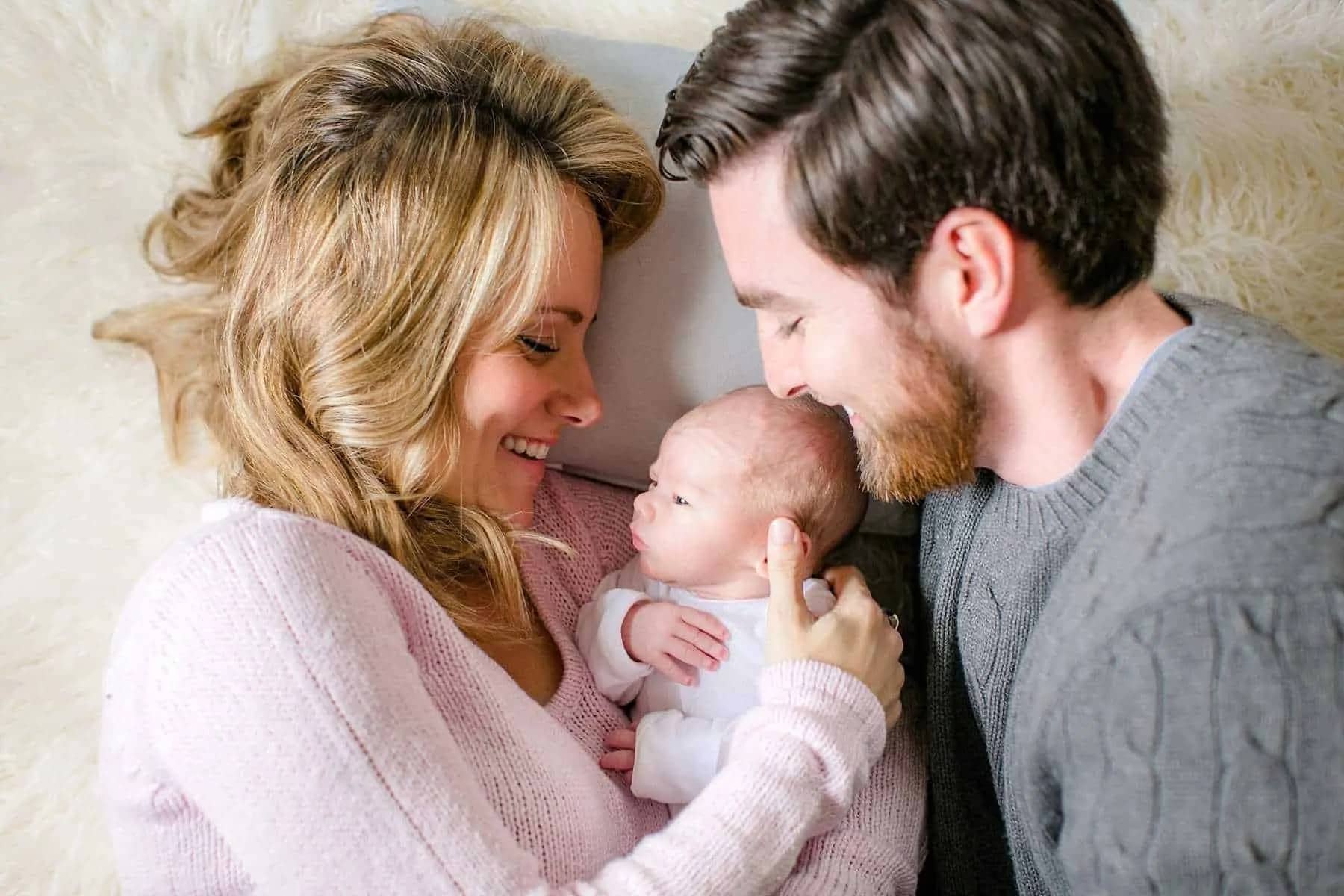 So if Lifestyle Newborn Photography sounds like exactly the style you want for your newborn photos then let's chat! Contact me today to set up a free consultation to talk about what you want in your newborn photos! Plus let me help you plan how to display them as your baby grows!
What is Lifestyle Newborn Photography?